Actor And Rapper DMX Sentenced To One Year In The Slammer For Dodging $1.7 Million In Taxes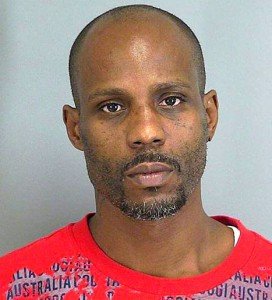 Earl Simmons is also known as actor and rapper DMX was sentenced to one year in federal prison for tax fraud. The charges are in connection with evading the payment of income taxes from 2010 through 2016.
Simmons avoided paying $1.7 million of taxes.
U.S. Attorney Geoffrey S. Berman said:
Earl Simmons stole from the American taxpayers when he earned millions of dollars but failed to pay any taxes on his income.  Today's sentence shows that star power does not entitle people to a free pass.
According to the Indictment and statements made in open court:
DMX earned millions from musical recordings and performances from 2002 through 2005. The rapper had federal income tax liabilities of approximately $1.7 million.  Those liabilities went unpaid and the IRS began efforts to collect the money.
Simmons earned more than $2.3 million from 2010 to 2015. He failed to file personal income tax returns during that time period.  Instead, he orchestrated a scheme to evade payment of his outstanding tax liabilities.
The IRS alleged DMX largely avoided the IRS by maintaining a cash lifestyle and avoiding the use of a personal bank account. In addition, he also used the bank accounts of his business managers to pay personal expenses.
Simmons also participated in the Celebrity Couples Therapy television show in 2011 and 2012. He was paid $125,000 for his participation in the show. When producers withheld taxes from the from the first check, Simmons refused to tape the remainder of the television show. Producers finally reissued the check without the taxes.
Simmons also took steps to conceal his income from the IRS and others. He filed a false affidavit in U.S. Bankruptcy Court that listed his income as "unknown" for 2011 and 2012, and as $10,000 for 2013.
Simmons is also facing foreclosure on his New York home.