New York Attorney Allegedly Did Not Report More Than $3 Million He Embezzled From Deceased Client's Estate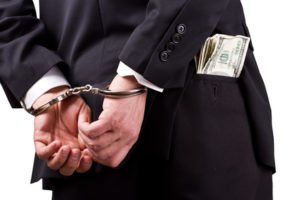 New York Attorney Steven Etkind was indicted by the Department of Justice last week. The DOJ is accusing Etkind of conspiring to defraud the United States and tax evasion.
Ironically, Etkind had a 5-star rating on the legal website Avvo.
Etkind was a New York attorney and the head of tax, trusts, and estates group for Sadis & Goldberg in Manhattan. He was also a Certified Public Accountant.  The indictment alleges that Etkind performed legal work for a successful entrepreneur client who died in 2008. The client named Etkind as the co-executor of his $35 million estate.
The client's will directed the creation of charitable trusts funded with assets from the client's estate. The funds were for the sole purpose of donating to charities including those assisting Jewish sponsored organizations. The estate also named Etkind as co-trustee of these trusts.
The government claims Etkind and a co-conspirator set up a phony charitable organization. They used the fake charity to steal more than $3.5 million from the trusts in a shell game fashion. Etkind and his partner made donations from the trusts to legitimate Jewish charitable organizations. He then redirected the funds to the phony charity accounts that Etkind and his partner in the scheme controlled.
Etkind used the embezzled funds to purchase a 6,300-square-foot home in the Hamptons and titled it in a nominee name.
Etkind filed fraudulent personal, corporate and charitable trust returns with the IRS. He also allegedly made false and misleading statements to the IRS during an audit of the phony charity.
Etkind faces a statutory maximum sentence of five years in prison on the conspiracy charge, five years on each of the tax evasion charges, and three years for obstructing the internal revenue laws.