Chase QuickPay With Zelle Is The Worst Money Transfer Service! Elephant Mating Takes Less Time!
I had two different law firms I work with pay me through Chase QuickPay with Zelle in the past two weeks. It was not a very pleasant experience. Chase and Zelle advertise that the money will transfer in minutes. Yet, my experiences took days and were like the mating elephant joke:
Getting things done around here is like mating elephants! Its done at a high level. Its accomplished by a great deal of screaming and roaring. And it takes two years to produce results!
The first experience with Chase QuickPay was with an attorney who is also a Chase customer. The transfer should have happened in under 5 minutes. Instead, it took Chase two days to process the request. It wasn't until the attorney who was paying me called Chase two days later to bitch that I finally received my money.
My Second Nightmare With Chase QuickPay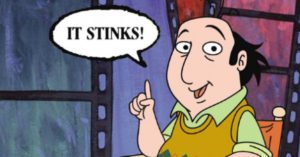 The second experience with Chase QuickPay was even more painful and excruciating than the first. This past Monday another attorney paid me through QuickPay except he paid me through Wells Fargo.
I called Chase on Tuesday to inquire about the delay in the transfer of my money. JPMorgan Chase routed my call to the Phillippines. The Filipina agent couldn't tell me anything except that the transfer was being processed. So I asked to speak to a supervisor. 
She transfers me to her supervisor in Texas. This supervisor obviously failed her Southern Hospitality class in high school. She was rude and belligerent. The supervisor was talking out of both sides of her mouth. It was obvious she was reading from a script. 
She did inform that Chase had received the money from Wells Fargo the day before. She also informed me that Chase was "processing" the payment and they were waiting for the system to post it to my account. 
I finally received my money at 11 am on Wednesday morning nearly 38 hours after Wells Fargo confirmed the transfer to Chase. So why did it take so long? I can only wonder. More than likely JPMorgan Chase was playing with my money or they are using an antiquated system. Either way, I will never use Chase QuickPay again. As TV movie critic Jay Sherman used to say, "It Stinks!"