Bank Of America Fined $2.2 Million For Discriminating Against 1000 Black Job Applicants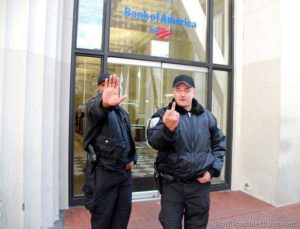 It appears Bank of America is not the bank for all of Americans.
The Federal Court ordered the bank to pay 1,147 African-American job applicants $2,181,593. The judge found that the company's Charlotte office had racially discriminated against them.
Judge Linda S. Chapman ruled that the bank used unfair and inconsistent selection criteria when it chose white applicants over black job applicants in 1993 and again between 2002 and 2005.
In 1993, the Labor Department's review showed evidence of systemic hiring discrimination against African Americans. African-American applicants applied for entry-level clerical and administrative positions.
Bank of America contested the allegations. They also argued that the Labor Department did not have the legal authority to impose fines. However, Judge Chapman sided with the government.
Judge Chapman also stated that the bank is a government contractor due to their federal charter.
The ruling is also a long-awaited victory for the Labor Department, The Labor Department first brought the case to court in 1997.
As a result, OFCCP Director Patricia A. Shiu said in a statement:
Judge Chapman's decision upholds the legal principle of making victims of discrimination whole.
The bank was ordered to pay the rejected 1,034 applicants from 1993 a sum of $964,033 and pay the rejected African Americans from 2002 and 2005 a sum of $1,217,560.
The bank refused to comment on the specifics of the ruling. However, the bank did issue a statement stating:
Diversity and inclusion are part of our culture and core company values. We actively promote an environment where all employees have the opportunity to succeed.
BofA Banker Christine Lindgren was fired in 2016  for posting racist rants on Facebook.