Select Portfolio Servicing Voluntarily Dismisses Foreclosure Case With Prejudice Against MFI-Miami Client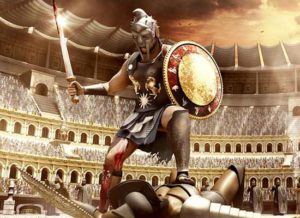 MFI-Miami client Eliaquin Ortega scored a decisive victory against Select Portfolio Servicing. Attorney Claudio Cedrez-Pellegrino successfully argued MFI-Miami's findings that led to victory in the case.
MFI-Miami found that the MBS Trust (Multiclass Mortgage Pass-Through Certificates Chaseflex Trust Series 2007-M1) did not have legal standing to foreclose. 
This was the second time that a lender attempted to kick the Ortegas out of their home. The original servicer Chase Home Finance attempted to foreclose in 2008. However, Chase withdrew the case without prejudice in 2011. It appears they also had a legal standing issue and in typical Chase fashion, they washed their hands of it. They dumped it on someone else. 
The first foreclosure file had a plethora of problems. It would have been impossible for Select Portfolio's lawyers to win a foreclosure judgment. The second foreclosure action was a bigger mess. 
Issue #1: Select Portfolio Servicing Supplied 3 Conflicting Copies Of The Note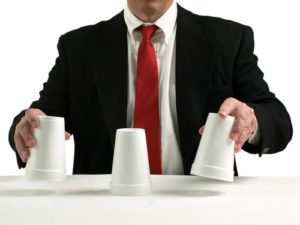 As part of our standard operating procedure, MFI-Miami requested a copy of the note from SPS. SPS sent us on 12/16/2015 contains only one endorsement stamp endorsing the note to JPMorgan Chase. This stamp bears the stamped signature of Laura Wilks, a former Colonial Bank Vice President.
This copy of the note is different from the copy in the foreclosure 2013 foreclosure complaint.
The copy of the note filed with the court on 3/19/2013 contained two endorsements.  It contained the Colonial Bank endorsement and a second endorsement stamp signed by JPMorgan Chase Assistant Secretary Monica Collins.
Lawyers for the Trust and SPS entered the copy they sent MFI-Miami as an exhibit during litigation. Yes, they submitted two different copies of the note alleging they were both "true copies."
Issue #2: Select Portfolio Servicing Files Garbage Mortgage Assignments
The Ortega's mortgage dated 5/14/2007 with Colonial Bank was recorded with Miami-Dade County on 5/25/2007. The mortgage had MERS named as it's nominee.
The clerk's office shows a mortgage assignment dated 9/20/2012 was recorded assigning 10/20/12.  This mortgage assignment indicates MERS as nominee for Colonial Bank assigned the mortgage to the Chaseflex Trust Series 2007-M1 Trust.
Select Portfolio Servicing Has A MERS Problem
First of all, there is an issue with this mortgage assignment is that MERS had no authority to assign this mortgage to the trust on 10/12/2012 for two reasons.
Colonial Bank was not a member of MERS. The MERS Rulebook clear states only members of MERS can assign mortgages using a MERS Identification Number. It appears the MERS ID number in the file was fraudulent. 
In Addition, MERS lost their nominee status as nominee for Colonial Bank even if it was real on 8/14/2009. Colonial Bank went into FDIC Receivership on that day. As a result, the FDIC immediately transferred all assets to BB&T Bank. Thus, MERS lost their agency status.
The most noteworthy issue is a missing mortgage assignment from the FDIC as Receiver of Colonial Bank to BB&T. 
There should also be a mortgage assignment recorded between BB&T and JPMorgan Chase.
Select Portfolio Servicing And The MBS Trust Are Victims Of Lee Farkas and Catherine Kissick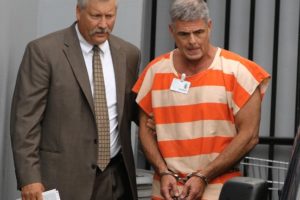 Colonial Bank collapsed as a result of Catherine Kissick. Kissick was the partner in crime of TB&W Chairman Lee Farkas.
Farkas and Kissick went to prison for operating a multi-billion dollar mortgage fraud scheme. 
Colonial Bank filed Chapter 11 bankruptcy on 8/23/2009. Colonial Bank's final liquidation plan was granted by the U.S Bankruptcy Court for Central Alabama on 6/2/2011. The 2011 liquidation order assigned all remaining Colonial Bank assets to BB&T. 
Abracadabra! JPMorgan Chase Keeps Disappearing And Re-Appearing
JPMorgan Chase claimed ownership of the debt in the 2008 foreclosure. MERS database also stated that JPMorgan Chase is the holder of the mortgage debt.
This is odd since Colonial was never a member of MERS and no mortgage assignments to Chase or note endorsement. 
During the second foreclosure action filed by the Trust, the trust filed a copy of the note with the court that contained a single endorsement stamp from Colonial Bank to JPMorgan Chase Bank, N.A.