Faux United Monroe Charity Preserve Hudson Valley Sees Donations Plummet By 70%
Faux United Monroe charity Preserve Hudson Valley saw donation plummet in 2016. Preserve Hudson Valley grossed $115,812.70 in 2015. The faux United Monroe charity also claims they raised $20,929 from the three fundraisers. However, Preserve Hudson Valley failed to disclose who the anonymous donors who contributed nearly $95,000 in contributions. 
Preserve Hudson Valley also failed to disclose who they paid $92,581.58 for professional fees to.
In addition, the faux charity also failed to file a Schedule G with 990 form. A Schedule G is a list of contributors from who contributed money. The IRS requires 501(c)3 organizations to file a Schedule G when raising $15,000 or in contributions. 
PHV donors who donated and took the tax deduction could find themselves audited by the IRS. The IRS matches the donor to the Schedule G of the organization that received the money. 
Faux United Monroe Charity Sees Donations Drop Plummet By $82,534 In 2016 
2015 may have been a banner year in fundraising for Preserve Hudson Valley. However, 2016 was far from profitable. The faux charity saw revenue drop by $82,534 in 2016. Preserve Hudson Valley only grossed $33,278 in 2016 according to their IRS filings. You can see the filing below.
The plummeting revenue is due to several public relations nightmares created by United Monroe leadership. The first being the publication of United Monroe's donor list. Apparently, United Monroe leaders neglected to tell donors that their donations were a matter of public record. Questions also started being raised about where the money was going.
Dan Castricone Shunned By GOP Leadership
United Monroe also had two embarrassing political defeats. The first being Dan Castricone's failure to receive the endorsement of the local GOP to take on Congressman Sean Patrick Maloney in 2016. The GOP claimed Castricone's involvement in United Monroe as the main reason according to Castricone. As a result of his defeat, Castricone blamed MFI-Miami for his public humiliation by the GOP.
John Allegro Sexually Harasses An Asian Telemarketer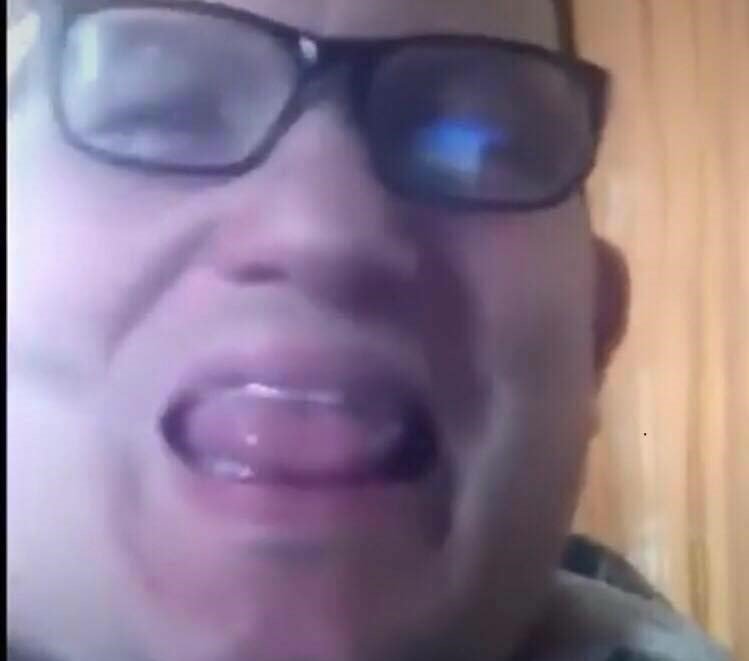 The second political defeat happened to United Monroe leader John Allegro. Allegro was running for the state Assembly when he thought it would funny to pass around a video of him soliciting a rectal massage from an Asian telemarketer.
MFI-Miami acquired the video from an anonymous source at the Orange County Executive's office. Our source found Allegro's behavior disturbingly bigoted and deplorable. In addition, another politician found the video immature and disgusting. As did one GOP member of the NY state Senate. The Senator told MFI-Miami, "How old does this guy think he is? Stuff like this funny when you are 12 years old not when you are in your 50s!"
A Democratic Assemblyman also said, "I work with a lot of good politicians on both sides of the aisle. I don't see anyone working with this Jackass in Albany!
Naturally, Allegro lost the GOP primary to incumbent Karl Brabenec.
[pdf-embedder url="https://mfi-miami.com/wp-content/uploads/2018/02/Preserve-Hudson-Valley-2016-IRS.pdf" title="Preserve Hudson Valley 2016 IRS"]