NYDFS Investigation Found PHH Mortgage Failed To Maintain Single Foreclosed Property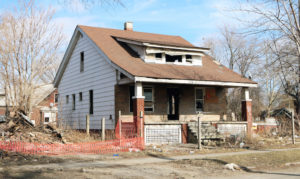 New York has issued its first fine under its new Zombie Home Law. The lucky recipient is PHH Mortgage.
The state of New York enacted the laws in 2016 to address the state's issues with zombie homes.
New York requires lenders and mortgage servicers to report vacant and abandoned properties to the state. The law requires servicers and lenders to maintain the properties they believe to be vacant due to foreclosure.
NYDFS also has the power to slap a fine of $500 per day per property on the lender or servicer.
As a result, the NYDFS showed they weren't screwing around with empty threats. They imposed a $119,000 fine on PHH Mortgage for failing to properly maintain a single zombie property.
NYDFS found PHH Mortgage failed to maintain the property for at least 238 days from the time it was registered as being vacant and abandoned.
The law also requires lenders and mortgage servicers to fulfill certain maintenance obligations on zombie properties.
NYDFS Superintendent Maria Vullo warned lenders that this not an isolated incident:
The announcement of this enforcement action puts banks and mortgage servicers on notice that if they do not maintain vacant and abandoned properties, they will be held accountable by DFS.
NYDFS stated it has worked with local government officials and lenders and servicers to resolve 497 complaints regarding vacant and abandoned properties.