Homeowner Body Slams Bayview Loan Servicing And Their Lawyers In Dual Tracking Case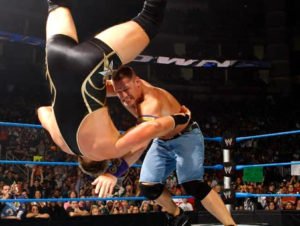 Maryland homeowner Sherry L. Weisheit handed Bayview Loan Servicing an embarrassing defeat in her foreclosure case.
She filed suit against Bayview Loan Servicing and their law firm Rosenberg and Associates for violating RESPA and FDCPA. Weisheit's suit revolves around Bayview Loan Servicing's failure to give her a loan modification.
Bayview Loan Servicing denied the loan modification while proceeding with foreclosure.
However, Weisheit qualified for a HAMP modification. Bayview Loan Servicing just didn't want to give her one and used a debunked excuse typical of a mortgage servicer.
Bayview Loan Services Denies Weisheit A Loan Modification Based On Debunked Excuses
Rosenberg began foreclosure proceedings against Weisheit on April 26, 2016. Weisheit submitted a complete HAMP loan modification application to Bayview in less than 5 months. However, Weisheit did it more than thirty-seven days prior to any scheduled foreclosure sale.
RESPA states loan servicer must evaluate the application and suspend all foreclosure activity if a borrower submits a complete HAMP loan modification package more than 37 days prior to a scheduled foreclosure sale. To proceed with foreclosure while loss mitigation is pending is to engage in a prohibited practice known as "dual-tracking."
Bayview Loan servicing denied Weisheit's application by letter on November 15, 2016.
Bayview Loan servicing explained that it denied Weinsheit's request for a HAMP Modification because the modified monthly payment was outside the required range of 10-55% of Weisheit's monthly gross income.
Weisheit Appeals The Modification Denial With Bayview Loan Servicing
RESPA allows homeowners to appeal their modification denials. HAMP also did when it was in effect. Sherry Weisheit did exactly that. She appealed the decision with Bayview Loan Servicing. 
Weisheit sent her appeal to Bayview on November 29, 2016. She notified Bayview that her monthly debt payment, in fact, would be within 10-55% of her income.  In other words, Bayview had done the math wrong.
Bayview Loan Servicing sent Weisheit a response dated December 29, 2016. Bayview did not dispute the accuracy of Plaintiff's calculations. However, they refused to reverse course and approve Weisheit's modification application. Bayview denied the application again and asserted fell back on the lending industry lie of "investor restrictions."
Bayview claimed their unnamed "investor" prevented them from extending the term of the loan. The Response Letter also did not name the investor nor did it describe the nature of the investor restriction.
Bayview's Response Letter it stated that "[w]e have enclosed all supporting documentation used to complete the review on your account."
However, the letter did not contain any such documents. Weisheit responded to Bayview stating that she would be appealing the second denial once she had received the supporting documentation. 
Weisheit also informed Rosenberg that she was still in the process of appealing and Rosenberg should not restart the foreclosure process. Rosenberg agreed to the request.
Bayview Loan Servicing and Rosenberg and Associates Engage In Dual Tracking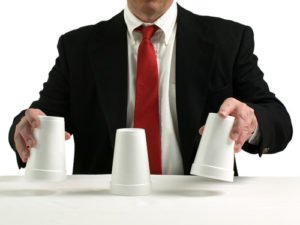 Rosenberg informed Weisheit in a letter dated February 9, 2017, that her home would be sold in 30 days. Rosenberg also informed Weisheit that her home had already been advertised in a local newspaper. 
Weisheit received a letter from Bayview dated February 22nd dated February 15th. The letter did not address the foreclosure.  did explain that the "supporting documentation" language had been in error and there was no such documentation forthcoming. 
Weisheit responded to Bayview on February 28th. She demanded a loan modification since "investor restrictions" were no longer preventing Bayview Loan Servicing from extending the loan term. She would still meet the DTI requirements. In addition, Weisheit also informed Bayview was in violation of RESPA and is engaging in "dual tracking."
Bayview did not respond. Rosenberg and Bayview proceeded with the foreclosure sale. Weisheit filed an Emergency Motion to stay the sale. The judge agreed and granted the stay on March 8, 2017. The Maryland judge ordered the sale of the home was stayed "until loss mitigation has been completed." 
Weisheit Sues Bayview Loan Servicing and Rosenberg and WINS!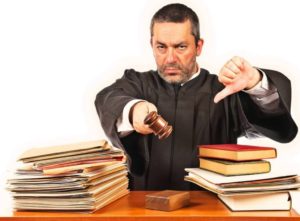 By this time Sherry Weisheit was pretty fed up with Bayview Loan Servicing and Rosenberg. Bayview Loan Servicing was also billing her mortgage for attorney fees and costs. So Weisheit instructed her attorney Peter Silva to sued Bayview Loan Servicing and Rosenberg. 
Weisheit alleged a plethora of RESPA and FDCPA violations in her complaint. Bayview and Rosenberg responded by filing a Rule 12(b)(6) motion to have the claim dismissed. Bayview and Rosenberg claimed Peter Silva did not state a claim that the court can offer a remedy to. This is a common tactic by foreclosure mills and loans servicers when their cases end up in federal court. It is usually used as a desperate gambit when they have nothing to defend their actions. 
US 4th Circuit Court Judge James Bredar saw right through Bayview and Rosenberg's claim. He denied their Rule 12(b)(6) motion on November 15th. 
Call Gowen Rhoades Winograd & Silva PLLC at (202) 408-5400 to learn how they can help you fight foreclosures in the Baltimore-Washington DC metro area.
You can read his ruling below:
[pdf-embedder url="https://mfi-miami.com/wp-content/uploads/2017/12/Ruling-denying-Bayview-motion.pdf" title="Ruling denying Bayview motion"]