Orange County Executive Steve Neuhaus Has An Inner Circle  Filled With Grifters And Perverts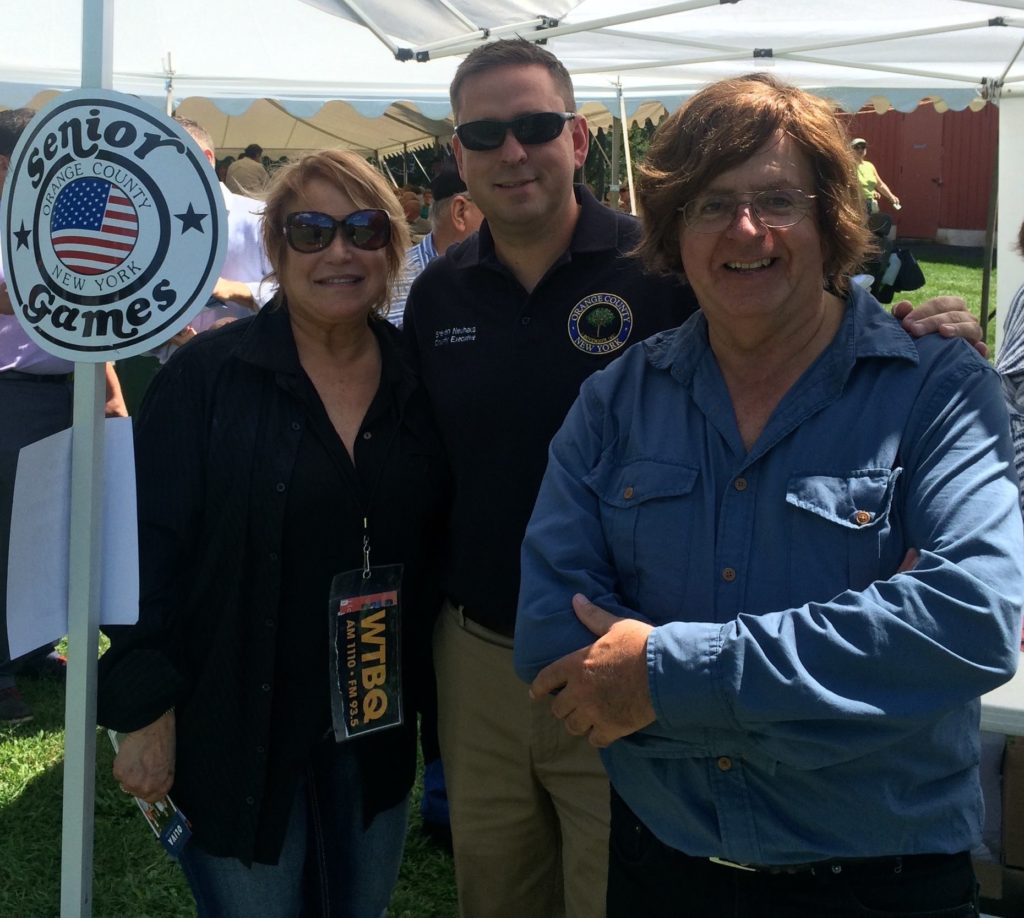 Orange County Executive Steve Neuhaus has a lot of questionable friends. He pals around with perverts like John Allegro and former Orange County GOP Chair Bob Krahulik. 
Yet the most influential voice is grifter Taylor Sterling. Sterling is the current manager of WTBQ in Warwick. How Sterling got her job without having any business or broadcasting experience is up for debate. However, the evidence points to her intimate relationship with gerontophile station owner Frank Truatt.
Evidence has also shown Neuhaus is involved in an illegal political payola scheme with the station. However, It is unknown if he has any connection with Sterling's sham charity.
The WTBQ Facebook page is filled with pictures of Steve Neuhaus and a neverending stream of Pro-Neuhaus propaganda. In addition, Neuhaus also has his name mentioned at least 20 times a week on Frank Truatt's morning show by Taylor Sterling. 
A casual listener would think Sterling has an obsessive Tab Hunter style Teeny Bopper crush on Neuhaus. In reality, it has more to do with the money Neuhaus pumps in the pockets of Sterling and Truatt.
It's no secret there is some type of a WTBQ Payola scheme going on between WTBQ and Neuhaus. Sterling openly brags that a WTBQ Payola scheme exists to other advertisers and show hosts. She has told numerous people: 
Being friendly to Steve Neuhaus, joining Rotary and the Warwick Chamber are the best things I ever got involved with. Neuhaus uses us to get his word out and pressures his campaign donors to advertise with us. Rotary and the chamber are the best places to sell blocks of airtime. Business people and Rotarians have the biggest egos and love to hear their own voices on the air.
Former WTBQ advertiser Suburban Propane admitted to MFI-Miami they advertised on the station as a favor to Neuhaus. They told MFI-Miami in a phone conversation that they sponsored a WTBQ program as a favor to Neuhaus. 
Steve Neuhaus And Facebook Flasher Bob Krahulik
Steve Neuhaus often seeks the political wisdom of his mentor and former Orange County GOP Chairman Bob Krahulik.
Krahulik became famous in 2014 when the world learned he liked to pass out pictures of his penis. He allegedly texted pictures of his penis to the 20-something-year-old girls.
Krahulik also admitted sending pictures of his penis to women on social media sites. He resigned as Chair of the Orange County GOP because of the scandal it created. 
The 50-year-old amateur pornographer told a GOP committee in 2014:
 I categorically deny sending any lewd photographs to the 26- year-old woman that was the subject of the Facebook post. I will not deny, however, having shared, perhaps, provocative photographs with other people in my past.
Krahulik has been attempting to rebuild his law practice since the 2014 incident. Krahulik began purchasing 30 minutes of airtime on WTBQ in 2015. Krahulik's paid show, The Lawyer Guy can be heard on Thursdays.
Krahulik and Neuhaus lobbied former friends in leadership positions in the GOP to support former Allstate Agent Dan Castricone when he ran for Congress last year. Castricone came in a distant second place because of his cryptic Nazi remarks and Krahulik's past as a pervert.
Steve Neuhaus And His Ties To Misogynistic Pervert John Allegro Of United Monroe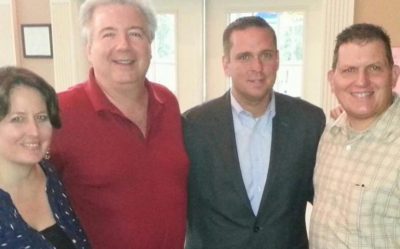 Orange County Executive Steve Neuhaus has been palling around United Monroe leaders Emily Convers and John Allegro this year. United Monroe and their faux non-profit Preserve Hudson Valley had cut a deal with the Hasidic of Kiryas Joel to end the litigation between the two groups. This got Neuhaus' s attention. Since then, he has become friendly with Allegro and Convers in the hopes of getting the Hasidic bloc votes he desperately needs to win re-election.
Neuhaus also doesn't seem to mind the disturbing video of United Monroe Leader John Allegro soliciting a rectal massage from an Asian telemarketer. Allegro also mocked the woman's Asian accent by responding to her questions with comments about his anus. In addition, Allegro also attempts to mock the woman by speaking to her in Pidgin English.
John Allegro thought his homemade video of middle-aged sexist pervert receiving rectal massages from Asian women was funny. Allegro also doesn't seem to understand this type of misogynistic toilet humor is not appropriate. Especially when you are the leader of a political group.
Allegro lost the Republican nomination for New York State Assembly for the 98th District because of the video.
Someone never told Steve Neuhaus that in politics, you are known by the company you keep.