The United Monroe Kiryas Joel Deal Will Bankrupt The Town Of Monroe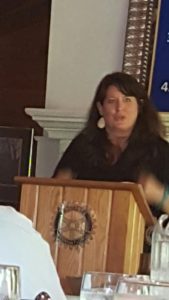 There is one serious issue that could sink the United Monroe Kiryas Joel deal to split the Town of Monroe. It's about the loss of tax revenue and how those losses could bankrupt the Town of Monroe.
Residents and Town officials are extremely concerned about the loss of $1.8 million in property-tax income and other revenue. A loss of this amount would bankrupt the town.
United Monroe touts that the Town of Palm Tree would remove Kiryas Joel's voting bloc from Monroe elections. But Emily Convers and her merry band of Jew bashing malcontents are leaving out one key piece of information. 
In addition, Kiryas Joel property owners pay roughly $1 million in taxes to support town services. If Kiryas Joel splits from Monroe this tax revenue will be lost.
Monroe would also lose other income sources including mortgage tax receipts. The net impact of those losses is equal to 20% of the town's budget of $9.3 million.
Monroe Comptroller Peter Martin projected the town would lose half of the $750,000 in mortgage taxes it expected to collect this year.
In addition, the town would lose up to half of the $280,000 in budgeted Dial-a-Bus income. The losses incurred by the loss of Dial-a-Bus include a combination of state and federal aid. Martin also stated that Monroe would lose half of the $250,000 in expected court fines the town receives.
Martin also told Record Online:
There are not enough places in the budget to cut $1.8 million.
An initial vote by the Orange County Legislature on the Palm Tree proposal looms in September.
Also, see:
Who's Funding The Cryptic Nazis Of United Monroe?
Nutso Emily Convers Crashes Monroe Property Values
Possible Emily Convers Hoax Blows Up In Her Face