Call In The Samurai Of Student Loan Debt Collection Defense
Like the mortgage lenders before them, Student Loan Debt Collection agents have people convinced they can't fight their student loan debt. Yet, MFI-Miami has again debunked the propaganda of sleaze from the Wall Street oligarchs. Just like we did with mortgage lenders.
The only difference is Student Loan Debt Collection agents are taking the sleaze to a whole new level. 
The situation has become so absurd that Last Week Tonight With John Oliver dedicated a segment to it in 2014.
You can fight back. It's not as hard as you think and we can help. We have a team of consumer lawyers that can help you fight back.
Fighting Back Against Student Loan Debt Collection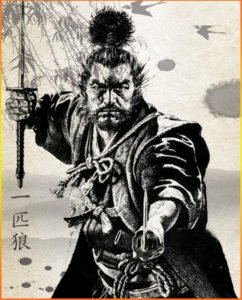 You never agreed to the debt.  
You could be a victim of identity theft. File a report with the three major credit reporting bureaus. Also, file a report with your local police or in the community where the identity theft took place.
Furthermore, keep a copy of the report for your records. Also contact the U.S. Department of Education  Office of Inspector General Hotline: e-mail  oig.hotline@ed.gov, 1-800-MIS– USED (1-800-647-8733).
You do not owe the debt or you current on your payments.  
As we learned from the housing crisis, the record keeping of most loan servicers is shoddy at best. Loan servicers are infamous for not calculating principal and interest properly. They also file collection lawsuits riddled with miscalculated balances and unaccounted payments.
You should also review your loan documents, payment records, and credit report for inconsistencies or miscalculations. The creditor could also be seeking attorney's fees or prohibited collection costs. 
MFI-Miami has access to an army of affordable forensic CPAs and attorneys who have the authority to challenge the claims of the creditor.
A bankruptcy trustee allowed you to discharge the debt.
It is difficult to discharge student loan debt in bankruptcy. You must file a Complaint to Determine Dischargeability during your bankruptcy. It is then up to the bankruptcy trustee if they want to discharge the debt. As a result, this can stop the student loan debt collector from collecting on the debt.
The student loan creditor waited too long to sue you.  
Federal student loans have no statute of limitations. This is the opposite of private student loans that are subject to a statute of limitations on the state level. Lawyers we work with in Florida have successfully used this claim on several occasions.
The creditor lacks standing to enforce the contract.
There are two things a creditor must have when they sue you. They must attach a copy of the original loan agreement. The Plaintiff must also show proof they have acquired the rights to collect on the debt if they are not the original creditor. This is usually done with an endorsement to the new creditor on the promissory note.
MFI-Miami has helped hundreds of people in Florida and New York successfully fight their student loan debt. 
MFI-Miami also works with some of the best litigators in Florida and New York.