Elderly Black Man Locked Out Of His Home By Specialized Loan Servicing During Foreclosure Fight.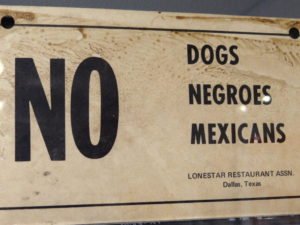 Specialized Loan Servicing aka SLS has been trying unsuccessfully to foreclose on frail 87-year-old Thomas Brown. Brown's foreclosure litigation has dragged out for nearly two years.
Yet, that didn't stop SLS from locking the elderly black man out of his home without a court order.
Mr. and Mrs. Brown went to stay with their daughter for a few days while she recovered from surgery in mid-June. The Browns arrived home on June 16th to find a surprise.
The locks had been changed on their home.
Consequently, Thomas Brown had to crawl through a broken window to get into his house.
A "Home Preservation" firm hired by SLS had changed the locks. Specialized Loan Servicing is servicing the loan for an MBS Trust that allegedly holds the Brown's mortgage and note.
Thomas Brown called his attorney. The attorney contacted McCabe, Weisberg, and Conway. McCabe, Weisberg, and Conway (MWC) represent SLS and the MBS Trust.  MWC's attitude was basically:
Yeah, it's illegal but what are you going to do? Everybody does it.
SLS "accidentally" locking the Browns out of their home is also not an isolated case. MFI-Miami has had this happen to three other African-American clients with loans serviced by SLS in New York in the past two years.
Computershare, an Australian tech company bought Specialized Loan Servicing in 2011.