Title Agent and Conspirator Plead Guilty In Florida Mortgage Fraud Case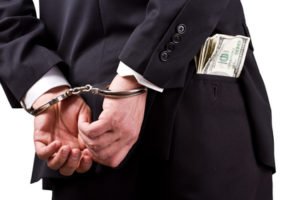 Title Agent Michelle Cabrera and Pedro Melian pleaded guilty to participating in a $10 million Florida mortgage fraud scheme. Each defendant faces up to thirty years in prison.
Marco Laureti and Felix Mostelac were charged by indictment with one count of conspiracy to commit wire fraud and on multiple counts of wire fraud.
Mostelac was Laureti's associate and also the owner of several companies. Cabrera owned Florida Elite Title & Escrow in Davie, Florida. Cabrera served as the title agent for the transactions made by the group.
The defendants engaged in a fraud scheme involving a condominium complex located in Fort Lauderdale, Florida.
Defendants Laureti, Mostelac and Melian made fraudulent statements to lenders on loan applications. The trio also made false statements at the closing for the multi-million dollar condominiums.
Laureti directed Cabrera to divert the loan proceeds once the loans closed to fund the cash the borrower was expected to bring to the closing. The two then diverted additional monies from the loan proceeds to various companies owned by Laureti and Mostelac.
Furthermore, Laureti and Mostelac utilized the same scheme to purchase their own multi-million dollar properties in Miami Beach. In addition to Laureti directing Cabrera to divert funds. The defendants' scheme defrauded the financial institution of approximately $10 million.