Trump Tax Alert! President Trump and Congressional GOP Leaders Want To Slap New Yorkers With An $18.5+ Billion Stealth Tax Increase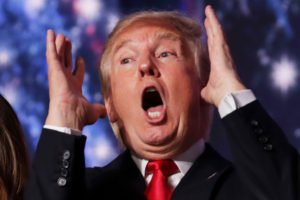 Trump Tax Alert! President Trump and Congress have Albany playing guessing games over what to expect in Trump's first budget. At stake are billions of dollars and an untold number of government programs.
President Trump and GOP congressional leaders want to make abolishing the deductibility of state and local taxes a top priority. House Speaker Paul Ryan is on record as favoring eliminating the deductibility.
Ryan and the House GOP also favor eliminating the tax deduction for mortgage interest.
Republicans in the NYS Assembly also support President Trump's stealth tax increase.
Republican Supporters of Ryan's plan claim the deductibility subsidizes high tax states like New York. What they are basing this on is unknown. This is the opposite of what opponents say. Opponents claim the New Yorkers send more money to Washington than it receives back.
Assembly leaders also warned that NY taxpayers face a tax liability of $4,500 per taxpayer. In addition, Cuomo and Assembly leaders warned this totals $14.8 billion more in federal taxes if the GOP gets their way.
Cuomo warned if Congress repeals ObamaCare, the state budget could also face a $3.7 billion hole.
The Legislature released the report last week and said it is a key part of the final work on the $162 billion spending plan.
The report combined with Cuomo's budget proposal form the basis for a one-house budget resolution scheduled on March 13.  A new state budget is due April 1.