Could Simon Property Group Stock Take A Hit Because Of An Alleged $20 Million Insurance Fraud Scheme?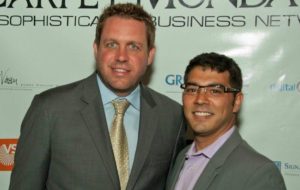 It appears an alleged insurance scam by Simon Property Group executives just blew up in the company's face.
Simon Property Group filed an insurance claim with Great American Insurance Company in 2012.
Simon then attempted to criminally charge a former executive and a half a dozen Orlando entrepreneurs for scamming the company out of $20 million.
But what Simon Property Group didn't count on was that Ryan Deming, Dale Takio, and others would fight back.
The story begins when Simon Property Group terminated its VP of Mall Marketing, Lynette Lauria in July of 2011. Simon alleged that Lauria had misappropriated $20 million dollars of company funds by using fraudulent contracts with contractors. 
Simon Property Group VP Karen Davis submitted an insurance claim to Great American Insurance Company the following March. Davis stated in the $4,029,605.84 claim that Lauria allegedly misappropriated millions of dollars in corporate funds.
The only problem was Simon Property Group never did any legitimate accounting to support their claim. They later attempted to claim the figure was closer to $20 million.
Simon Property Group initially claimed the amount was lowered because Florida law prevented them pursuing $16 million. They changed their story again claiming it was due to an Excel spreadsheet error.
Simon believed those listed on the claim as wrongdoers would not learn of the claim or wouldn't challenge it. Great American Insurance paid the insurance claim without conducting an independent investigation. After receiving the claim check, Simon Property Group then promised action.
Simon Property Group Brings Action Against Some Of Their Contractors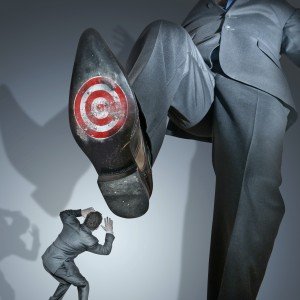 The giant mall operator filed a Federal Civil Theft and RICO case against Lauria and handful of contractors once they received the insurance proceeds on March 14, 2012.
Except they only filed it against some of entities or individuals that they alleged committed theft in the insurance claim. 
Interestingly, Simon Property Group did not file a suit against Westgate Resorts. Westgate Resorts is owned by multi-billionaire David Siegel. His wife Jackie Siegel is famous for her role in "Celebrity Wife Swap" and the documentary "Queen of Versailles." 
Simon Property Group also did not file suit or seek criminal charges against individuals or entities Simon had active projects with.
Simon Property Group also filed suit against Hat Marketing LC. Yet, Hat Marketing had never billed nor received money from Simon Properties.
They also filed suit against Image Marketing, Dale Takio and Ryan Deming and the companies associated with them.
Simon Property Group also never spoke to Takio nor Deming prior to the suit. In addition, Simon Property Group failed to investigate whether Image Marketing even fulfilled their contractual obligations.
Dave Donaway, Simon's Head of Security for the Southern US region and Karen Davis both testified they could not point to anything Deming or Takio and their associated companies had done wrong. 
In addition, an internal investigation provided by Simon Property Group showed glowing reviews Deming and Takio. Everyone they dealt with at Simon said nothing but positive thing during their 5 years of service.
Dale Takio and Ryan Deming soon discovered that Simon Property Group had made them and their associated companies a large piece of their bogus insurance claim.
Simon Property Group Brings In The Big Guns Against The Little Guys
Deming and Takio now faced a very large federal lawsuit by Simon Property Group alleging millions of dollars in fraudulent billings. The two entrepreneurs also found themselves in front of the media. A media that had already judged them as guilty.
Simon hired BakerHostetler. BakerHostletler is one of most expensive law firms in Florida. Simon Property Group wanted to use their corporate strength to financially break Deming and Takio into submission.
Both Deming and Takio had to cash out their life savings because of litigation costs. They also had to borrow money from friends and family. All while trying to maintain their innocence.
The two entrepreneurs refused to back down and their refusal to back down paid off. 
A month before trial in September of 2014, Simon dismissed the entire case against all the defendants including Lynette Lauria. This ended the federal civil litigation.
Discovery Shows Simon Property Group Drove Their Key Witness To Suicide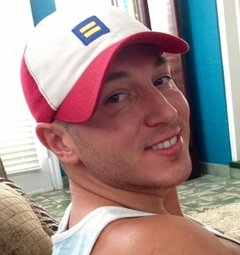 Deming and Takio learned some shocking and disturbing information about Simon's lead witness when the federal civil suit ended. Tommy Brignolo had committed suicide.
Brignolo had tipped off Simon Property Group executives about accounting irregularities.
Simon Property Group allegedly pressured Tommy Brignolo to give false testimony in the case against Deming and Takio. 
Brigolo later sat for a deposition clarifying all of his prior misstated facts. He also retracted his statements of Deming and Takio committing any wrongdoing.
Brignolo later committed suicide due to the sheer guilt of his actions.
Is Simon Property Group Pulling A Bait And Switch Scam Its Tenants?
Craig Brand, the attorney representing Deming and Takio learned during litigation there was more going on than Simon was letting on.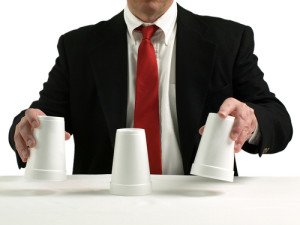 He learned that Simon may have been scamming its tenants at its Florida properties. He also learned Simon may have used and could be using a bait and switch tactic on their tenants. 
The scheme involved using rental funds from tenants earmarked for marketing the mall to shoppers. Simon instead used the funds to finance other Simon properties or ventures not benefiting the tenants who paid. 
Here's how the alleged bait and switch scheme worked: 
SteveCo pays Simon marketing dollars as part of its rent it pays to Florida Mall. SteveCo's contribution is then supposed to be used to promote the Florida Mall. Instead, Simon diverted these funds to other malls and ventures having no benefit to SteveCo or the other tenants at Florida Mall. 
Brand's legal team also discovered Simon may have also had a kickback arrangements with certain suppliers. Simon would push certain suppliers they were receiving kickbacks from on its tenants. 
When Craig Brand began exploring these allegations, Simon Property Group dismissed the federal lawsuit on September 18, 2014.
The dropping of the lawsuit ended Craig Brand's subpoena power.
After the federal litigation ended, Simon Property Group's marketing department began bombarding Dale Takio with phone calls and emails begging him to enter into a new marketing agreement with them. Simon also sent internal newsletters to their tenants extolling Dale Takio's success in Florida.
Takio refused. Yet, the emails kept coming from Simon requesting additional meetings. Simon also begged Takio to be part of his marketing project,  The Kids Eat Free Card and the VIP Dine 4 Less Card. Takio refused.
When All Else Fails, Use Your Political Connections With Florida AG Pam Bondi's Office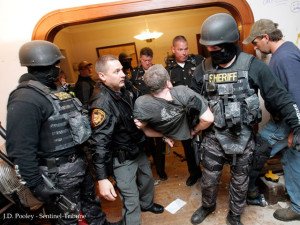 Florida Department of Law Enforcement (FDLE) used SWAT tactics to kick down doors and yank Deming and Takio from bed on May 18, 2015. Deming and Takio were then taken to jail where they were met by a frenzy of news media. Reporters demanded to know how they stole $20 million dollars from Simon Property Group.
Craig Brand once again proved Simon and FDLE had provided no evidence of wrongdoing by Takio, Deming or their associated companies.
The depositions of the involved FDLE agents shed an alarming light on the reason why Deming and Takio were arrested.
Craig Brand learned that Simon's head of security, Dave Donaway was Assistant Director of the FDLE's Central Florida Office for over two decades prior to joining Simon. This gave him influence with Florida Attorney General Pam Bondi's staff. 
Donaway also led all aspects of the prior Federal Civil Case including attending every deposition taken in the case.
Craig Brand had Donaway sit for two depositions. He wanted to know Donaway's role, influence and personal motives for pursuing a case against Deming and Takio. Brand's team believed Donaway was on a witch hunt to justify his job and ultimately redeem himself with Simon Property Group's Board of Directors. 
Simon Property Group Security Chief Busted Lying Under Oath
Why Simon Property Group executives allegedly filed a bogus insurance claim with Great American Insurance Company remains unclear. 
Yet, the more troubling question revolves around Dave Donaway's involvement with the scheme. How deep was his involvement in this alleged scheme? Or was he simply attempting to use his 30+ years of law enforcement experience to cover up someone else's mess? 
Donaway repeatedly denied having any interaction with FDLE during the civil or criminal investigations. He also claimed he had no intentions to do so.
Except Donoway's statements were later proved to be false.
The FDLE agent that initiated the criminal investigation testified that he learned about the case from Donaway in 2012. The two men had worked together at the FDLE and they discussed the case while in the Florida Keys in August of 2012. This was months before Donaway testified in the Federal Civil case.
The agent's testimony convinced Craig Brand these law enforcement buddies conspired to manipulate the criminal justice system to cover-up Davis and Donaway's failures in the alleged fraud scheme.
Donaway used his influence at FDLE to manufacture a case against individuals with no evidence. He also used his influence with the Florida AG Pam Bondi's office to push through an indictment against two innocent individuals.
The FDLE case managing special agent admits during litigation that he had no evidence of wrongdoing against Takio or Deming. He claimed the only information he had in the case came from Mr. Donoway and Ms. Davis.
The depositions in the case clearly show that both FDLE and the AG's office failed to do any independent verification of Donoway's alleged investigation.
The State of Florida dismissed the charges against Ryan and Dale on February 3, 2017.