Raunchy Realtor Scott Adlhoch And His Mistress Aline Ermanni Busted Leaving Love Stains In The Homes Of Six Clients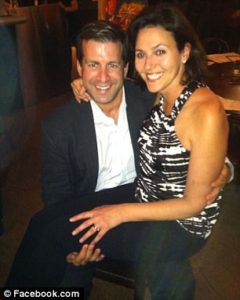 Scott Adlhoch aka the Raunchy Realtor is accused of having sex with a married woman at six of his clients' homes. Adlhoch allegedly used his clients' homes to rendezvous with his mistress for nearly two years.
Aline Ermanni said she met up with the raunchy realtor at the homes in the posh Detroit suburb of Grosse Pointe.
She also told WXYZ the realtor seduced her and she chose to meet with him.
The Ermannis divorced after Aline Ermanni's scorned husband filed a formal complaint against Adlhoch.
The Michigan Board of Real Estate Brokers and Sales People apparently frowns on realtors using their clients' homes for kinky rendezvouses. They have now suspended Adlhoch for 30 days.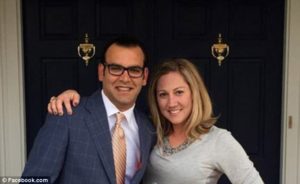 Michigan Attorney General Bill Schuette's office also investigated Adlhoch.
The Michigan AG's office said the raunchy realtor used at least six of the homes he was the listing agent for. In order to perform:
sexual acts without the permission or knowledge of his homeowners.
In addition, Adlhoch's clients complained about finding "love" stains like the mark of Zorro in various rooms of their homes.