Preserve Hudson Valley Hopes Conjuring The Dead Will Drive Hasidic Jews Out Of Orange County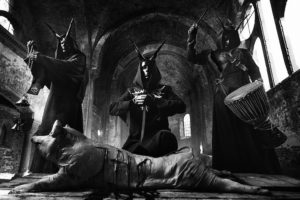 The leaders of Preserve Hudson Valley have truly lost their minds. They have hired a local occultist to conjure the dead at their April 25th fundraiser.
The event is being held at American Legion Post #488 in Monroe. Post President Laurene Sandstrom is a proud supporter of cryptic Nazi group.
Preserve Hudson Valley claims for $50 local necromancer Deborah Hanlon will conjure up the spirits of your dead relatives or associates. 
Deborah Hanlon travels the Hudson Valley marketing herself as an "Intuitive Medium."
Hanlon claims she discovered her skills in the occult when she 12 after reading an article about an unborn baby in Time magazine. She claims this led her to begin having conversations with her dead brother. 
In addition to traveling throughout the Hudson Valley promoting the black arts, she also operates The Center For Being, Knowing, Doing in Newburgh, NY. 
Hanlon claims she has an interest in religion, physics and the natural order of the Universe. She also claims she studied numerous world religions throughout her life. In addition, she claims she had a 2nd minor in Religion in college. Yet, she makes no mention of what religions she has studied. What colleges she attended and if she even graduated.
Another Fundraiser To Pay For Frivolous Lawsuits And Appeals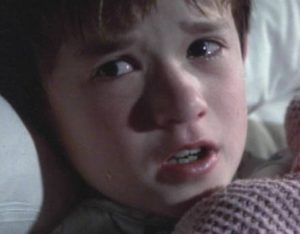 Preserve Hudson Valley is asking for money to file yet another appeal in their lawsuit against the expansion of Kiryas Joel by 164 acres.
They have lost multiple lawsuits in their fight to stop the expansion. They have also already lost one appeal in this case.
Nearly all the municipalities who signed on to the original lawsuit have dropped out. The general consensus is that any more appeals would be a waste of taxpayer money.
Many legal experts called the lawsuit frivolous from the beginning. They also say filing another appeal would be futile.
Yet, Preserve Hudson Valley wants to keep raising money and keep fighting.
United Monroe and Preserve Hudson Valley have spent nearly $50,000 filing a plethora of frivolous lawsuits to stop the annexation. All of their lawsuits to stop annexation so far have been unsuccessful. 
Is Preserve Hudson Valley A Fake Charity?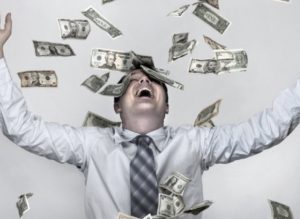 Let's call Preserve Hudson Valley what it is. It's is faux charity. It was created by the cryptic Nazi group United Monroe. The cryptic Nazi group created the non-profit because they needed a way to hide the identities of their donors. 
Emily Convers originally created United Monroe as a Political Action Committee. She created United Monroe without realizing that donor information to PACs is public information.
United Monroe's donor list was published online last year. When that happened the group then began soliciting donations for Preserve Hudson Valley.
United Monroe employs Nazi-style harassment tactics against anyone who opposes their agenda. The group also likes to promote absurd allegations of political corruption against local politicians. All of which have been debunked by federal and state investigators. 
United Monroe and Preserve Hudson Valley hold monthly fundraisers in order to finance their plethora of frivolous lawsuits.
The outcome looks grim on another appeal in the current lawsuit against Kiryas Joel.
Preserve Hudson Valley is barred from using the money for political purposes. So if they are not spending the money on a lawsuit where is the money going?