Nutso Emily Convers And Her Jew Bashing Pals At United Monroe Are Crashing Monroe Property Values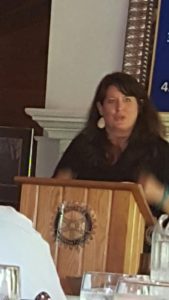 Nutso Emily Convers wants everyone in Orange County to pay attention to her Wagnerian theatrics about Kiryas Joel. She claims that village expansion will hurt property values in the Town of Monroe without providing any data. Convers also makes her arguments using cryptic Nazi rhetoric. 
As a result, Convers has become her own worst enemy with her own Jew bashing rhetoric. It appears the cryptic Nazi rhetoric used by Convers and United Monroe is already crashing Monroe property values
Real estate data shows people would rather live next door to a group of Hasidic Jews than a bunch of Jew bashing cryptic Nazis. 
Realtors have stated that they believe the Zillow ranking is due to all the Jew bashing coming from United Monroe. Realtors conclude that the anti-Semitic rhetoric is having a negative impact on Monroe property values. Real Estate brokers also say that having former Allstate Insurance Agent Dan Castricone bashing Hasidic Jews on WTBQ isn't helping restore Monroe home values.
Several Realtors have stated buyers refuse to look at properties in Monroe. Home buyers tell them: 
No, thank you! I don't want my children exposed to Nazis!
The real estate website Zillow ranks Monroe as "cold" when measuring desirability among home buyers. This means real estate isn't selling in the town of Monroe.
It Takes A Certain Kind Of Stupid To Destroy Your Own Property Values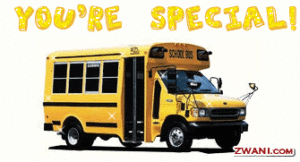 It appears nutso Emily Convers rode the short bus to school when she was young. After all, you have to be a certain kind of stupid if you want to destroy your own property values. Yes, it's hard to believe but that is exactly what she is doing.
Nutso Emily Convers and her husband Philip bought their Aryan love shack at 22 Summer Heights in the shadows of Kiryas Joel at the peak of the housing boom in September of 2007 for $350,000.
The two lovebirds put $120,000 down from the selling their home in Elmwood Park, New Jersey. They financed the purchase with a $230,000 mortgage from American Federal Mortgage.
Nutso Emily Convers then refinanced the mortgage for $323,500 with a CEMA loan with JPMorgan Chase in 2009. To their credit, her husband, Philippe negotiated a great interest rate of 4.75%. 
Yet, Emily Convers' constant stream of very public cryptic Nazi outbursts and histrionics have driven the value of their home from $350,000 to $240,000 in less than 10 years.
Nutso Emily Convers' home was worth roughly $285,000 in 2014 when Kiryas Joel filed their annexation request and she formed United Monroe. Her value has dropped nearly 20% since she and her Cryptic Nazi pals started their campaign of Jew bashing against the leaders of Kiryas Joel and Monroe.
Here's a copy of Emily and Philippe's Warranty Deed:
[pdf-embedder url="https://mfi-miami.com/wp-content/uploads/2017/02/Deed.pdf"]