MFI-Miami Uncovers Possible WTBQ Payola Scheme Involving Orange County Executive Steve Neuhaus and Allstate Agent Dan Castricone
MFI-Miami has uncovered what appears to be an illegal WTBQ Payola scheme. This potential WTBQ Payola scheme involves local Allstate Agent Dan Castricone and Orange County Executive Steve Neuhaus.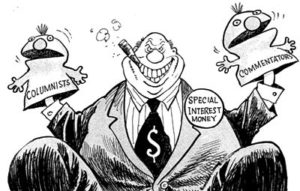 Castricone has a weekly show on WTBQ that airs Thursday afternoons where he promotes his political views. He also used it to promote his candidacy for congress for four months. WTBQ regularly promotes Dan Castricone and his views on Truatt's morning show. 
Orange County Executive Steve Neuhaus also has a political show on WTBQ. His show airs Monday mornings where he also promotes his political views. Sterling and Truatt also heavily promote Steve Neuhaus and his political positions.  
Many of Neuhaus' campaign contributors and friends advertise heavily on WTBQ. Neuhaus also used his political influence to help WTBQ get an advertising contract with Stewart Airport. In addition, Neuhaus used his influence with Merlin Entertainment to bail out Sterling's Holiday food and toy drive. Neuhaus helped Sterling score 50 boxes of Legos from Merlin Entertainment.
Programming on WTBQ is pay-for-play programming. Yet station management does not identify who is paying for the airtime of each show. The airtime for Castricone and Neuhaus is no exception. WTBQ also fails to disclose they are paid to promote the agendas of local politicians. This would be a violation of the FCC Payola Rule.  
The Payola Rule states radio/TV stations and their employees are not allowed to take money to insert content in their programming, mention items, talk about candidates, etc. unless that sponsorship is disclosed. WTBQ could lose its license. Truatt could face prison and/or fined if found guilty.
Who Paid For Dan Castricone's Airtime When He Ran For Congress?
Dan Castricone used his radio show to promote his congressional campaign almost immediately after announcing his candidacy. Castricone began doing Rush Limbaugh style rants and promoting bogus conspiracy theories about incumbent Congressman Sean Patrick Maloney and the Hasidic community of Kiryas Joel.
Castricone was not shy about using his show to promote his bigoted positions about Jews and his endorsements from December of 2015 until this past March. His endorsements included aforementioned Steve Neuhaus, the Jew bashing group United Monroe and Chester Town Supervisor Alex Jamieson. Disgraced GOP Chair and pervert Bob Krahulik regularly called into Castricone's show to encourage people to vote for Castricone. Krahulik also lobbied district GOP leadership to support Castricone. 
At no time during the 16-week period of his candidacy did Castricone disclose who paid for the airtime. This is in direct violation of federal election laws.
Castricone made no mention of his campaign paying WTBQ for airtime in his campaign filings with the Federal Elections Commission. In addition, his FEC expenditure report also fails to disclose any type of in-kind contribution from Frank Truatt or WTBQ's parent company FST Broadcasting for the air time. WTBQ could face serious fines from the FCC for not disclosing who paid for Castricone's bigoted political rants. 
Why is Castricone's $3,000 worth of airtime on WTBQ was not disclosed? Looks like Castricone and Truatt have some explaining to do to both the FCC and FEC.
The Steve Neuhaus Propaganda Station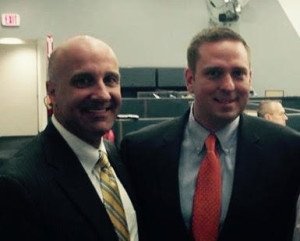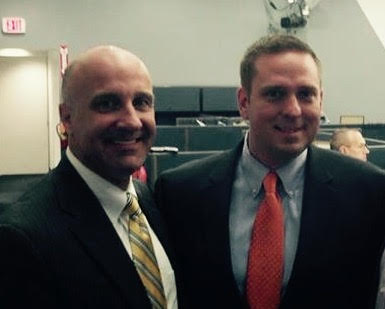 The WTBQ Facebook page is filled with pictures of Steve Neuhaus and a neverending stream of Pro-Neuhaus propaganda. 
In addition, Neuhaus also has his name mentioned at least 20 times a week on Truatt's morning show by Taylor Sterling. 
A casual listener would think Sterling has an obsessive Tab Hunter style Teeny Bopper crush on Neuhaus. 
In reality, it has more to do with the money Neuhaus pumps in the pockets of Sterling and Truatt.
It's no secret there is some type of a WTBQ Payola scheme going on between WTBQ and Neuhaus. Sterling openly brags that a WTBQ Payola scheme exists to other advertisers and show hosts. She has told numerous people: 
"Being friendly to Steve Neuhaus, joining Rotary and the Warwick Chamber are the best things I ever got involved with. Neuhaus uses us to get his word out and pressures his campaign donors to advertise with us. Rotary and the chamber are the best places to sell blocks of air time. Business people and Rotarians have the biggest egos and love to hear their own voices on the air."
One WTBQ advertiser admitted to MFI-Miami they advertised on the station as a favor to Neuhaus. They told MFI-Miami in a phone conversation that they sponsored Neuhaus' talk show as a favor to Neuhaus. 
It's not hard to connect the dots here that Neuhaus pushes advertisers to WTBQ in return for Pro-Neuhaus coverage. This is due in part because Taylor Sterling has a big mouth. She doesn't seem to understand that what she and Truatt are doing is illegal. Truatt should know this is illegal since he has worked in radio for nearly 40 years. 
Legoland Payola?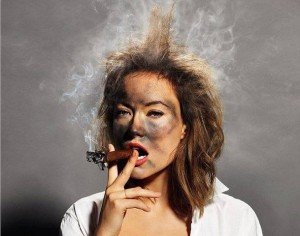 Neuhaus has made no effort to conceal the fact that bringing Legoland to Goshen was his baby. He has been lobbying Merlin Entertainment for nearly 18 months for the site in Goshen. Neuhaus has his political future riding on the success of Legoland. 
WTBQ management has been bombarding the airwaves with pro-Legoland propaganda since Neuhaus and Merlin made the announcement in July. 
Furthermore, Sterling cranked up the nasty rhetoric against people opposed to Legoland several weeks ago. This was after Merlin gave Sterling 50 boxes of Legos for her food and toy fundraiser. 
Sterling also claims the idea of the fundraiser belonged to Neuhaus. In addition, Sterling claims she and Truatt just simply implemented the fundraiser. This is not actually true. She recruited Neuhaus because her attempt to hijack the annual fundraiser from a local veteran blew up in her face.
In addition, Sterling was still facing backlash for inviting a local Nazi sympathizer to the Warwick Rotary meeting in October.
The FCC Takes Payola Serious
The FCC is the federal agency that regulates the nation's TV and Radio Stations. This is why you cannot use certain words on the radio or TV and why stations must have licenses. Radio and Television stations must keep a public records file and make it available to the public. The station must also keep a log of how the station treated local community issues. WTBQ station owner Frank Truatt openly brags that he never does it. This is baffling since he paid a hefty fine for not doing it in 2007.
The FCC Payola rule (47 U.S. Code § 317) is very clear. Paid content is not allowed in on-air programming unless payment is disclosed on the air. Period.
If a talk show host was paid by a politician to talk glowingly, defend or endorse a candidate, and not disclose that they were paid on-air they would be in violation of the law.  The station could lose its license and the host could be jailed and fined.