St. George Bank Gave Man $2 Million For Booze, Drugs And Prostitutes Then Tried To Prosecute Him For Bank Fraud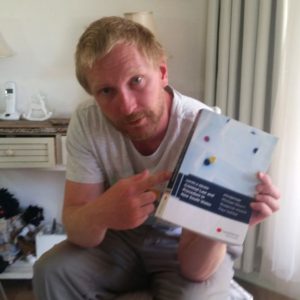 St. George Bank kept giving Australian Luke Brett Moore unlimited credit after he lost his job. He kept spending the money and didn't stop until one day there was a knock on the door.
Moore had a normal everyday banking account in 2010. His home loan, health insurance, and bills were being paid out of his bank account. 
Everything was fine until Moore had a bad car accident and his paycheck started going into another bank. 
Moore told the BBC, "I was worried as there was no money to pay the mortgage. What was I going to do? But then the payment went through from my St George account and I thought, "Oh, OK."
Moore had what Americans call an Accelerated Mortgage or a Mortgage Savings Account. These loans are common in Australia.
Homebuyers get a variable-rate home equity line of credit (HELOC). Homeowners deposit their paychecks into the account and as a result, they can draw on it to pay expenses and bills including the mortgage.
The mortgage company withdrew a year's worth of $500 mortgage payments without notifying him. The bank kept accepting the electronic debit transactions. It seems like they also didn't care that the account was overdrawn.
Moore called his bank:"Hey, can you direct-debit $5,000 (£3,000) from my St. George Bank account?" And then a couple of days later I said $50,000. They were both approved. I was shocked. I had found myself with access to an extraordinary large line of credit."
Moore Goes On A Shopping Spree
Moore bought an Alfa Romeo 156 and a Hyundai Veloster to drive to Sydney to buy a $36,000 Maserati. He also flew up to Surfer's Paradise in Australia's Gold Coast and never left.
Moore became a playboy. He spent hundreds of thousands of dollars on prostitutes and strip clubs. In addition to girls, he spent hundreds of thousands of dollars on alcohol and cocaine.
He also bought a fishing boat a £10 note by street artist Banksy along with a drum skin signed by Amy Winehouse. Moore also started a business in Surfer's Paradise.
Every time Moore asked St. George Bank for more money they gave it to him.
Moore Arrested For Bank Fraud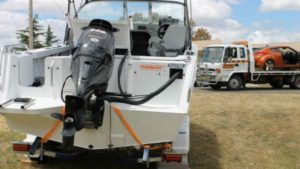 Moore had run up nearly $2 million in debt in December 2012 when police raided the house.
"By the time I got to the front door the police were inside. Police pretty much had my mother pushed up against a wall and were shoving a video camera in my face. They were all armed. They thought I might be a mad gangster. Police were yelling and telling me I was under arrest and they went through the house and took everything that I'd ever owned."
Moore was arrested during the raid and charged with bank fraud.
Consequently, he was found guilty in February of 2015 and as a result, he was sentenced to a maximum of 54 months in prison.
Moore blames his conviction on his legal aid lawyers:
"I had to get lawyers through legal aid, which is grossly underfunded in Australia. They weren't interested in the case and didn't want to defend the case. They clearly didn't do a very good job of it at trial."
Moore began planning his appeal in prison. Hence, his first priority was to make bail.
Legal Aid refused to fund Moore's bail application. Therefore, Moore would have to represent himself.
Moore's Case Tossed On Appeal 
Moore's defense was simple. He argued he was under no obligation under Australian law to inform St. George Bank what he was doing with the money. The judge hearing the case stated Moore was dishonest. Moore pointed to the law and responded, "We don't live in a society where moral wrongs result in people being locked up behind bars and their liberties taken away from them."
Moore was acquitted of bank fraud earlier this month. He now wants to turn his experience into a positive. As such, he currently studying law at university and will be a criminal lawyer in two years.
He also wants to assist people and promote more funding for drug rehabilitation, counseling and education. His six months behind bars also gave him a unique perspective on what prison is like. Moore says a lot of the people in prison need medical help. He said they do not need incarceration.