Liberal Billionaire Ron Burkle Buys The Bob Hope House In Palm Springs For 75% Less Than Asking Price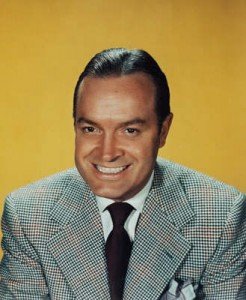 The Bob Hope House in Palm Springs has a new owner. Billionaire Ron Burkle has finally purchased the spaceship looking house for $13 million. Burkle spent nearly three years of haggling with the current owners. The current owners put the property on the market nearly four years ago with an asking price of $50 million.
The John Lautner-designed mansion was built in 1973 for the late entertainer and his wife. Lautner's original concept was for the home to resemble a volcano. The mansion resembles something out of an old school James Bond movie.
The massive 24,000 square foot house is made of concrete, steel, and glass and has six bedrooms, 10 bathrooms, and two pools.
As Stewart Smith and Patrick Jordan of Patrick Stewart Properties told Mansion Global, "People don't understand the scale of the property until they walk in it."
Smith says Ron Burkle plans to "take back" the home to what John Lautner originally envisioned. The Bob Hope tinkered with the design in the 1990s. He enclosed some of the patios to make the home more climate-friendly.
Burkle also owns Frank Lloyd Wright's renowned Ennis House, the six-acre Beverly Hills estate built for silent film star Harold Lloyd.
Forbes Magazine estimates Burkle's net worth at $1.54 billion. Burkle made his money by investing heavily in grocery and food distribution. He has also served as president of the board or controlling shareholder for Ralphs, Food4Less, Alliance Entertainment.
In addition, Burkle also co-owns the Pittsburgh Penguins. Burkle is also a prominent Democratic activist and fundraiser.