Attorney Mark Stopa Is In Trouble With The Florida Bar For The Second Time In 3 years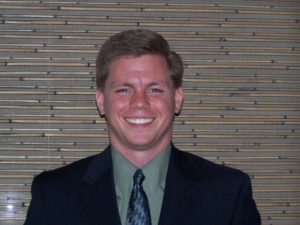 Hotshot attorney Mark Stopa was once one of the most popular foreclosure defense lawyers in Florida. But Mark Stopa is now learning all good thing come to end. 
Mark Stopa is now fighting for his legal career for the second time in three years. In addition, he is trying to survive in a shrinking foreclosure market as the Florida housing market rebounds.
Mark Stopa was once the darling of the foreclosure activist movement but soon became infamous for his boorish and obnoxious behavior in court. Sarasota Judge Nancy Kane Donnellan had Stopa removed from her courtroom because of his John McEnroe style tantrums. 
Stopa had to be forcibly escorted out of Judge Thomas Gallen's courtroom in Manatee County because of "his statements impugning (Gallen's) character and loud outbursts towards individuals in the courtroom." 
The judge later recused himself from hearing any of Stopa's cases.
A Pinellas judge had to intercede when Stopa, in an aggressive manner rebuffed a process server's attempts to serve him. 
Mark Stopa's behavior eventually got the attention of the Florida Bar. The Bar filed its first complaint against Stopa in 2013. 
Stopa allegedly impugned the integrity of a Polk County judge and was publicly reprimanded. He also questioned the judge's impartiality and commented to the judge that his decision, "reeks."
Stopa was also reprimanded for failing to disclose to the court that his client agreed to give back a house it bought in a foreclosure sale if the owner paid $12,500 in HOA dues. The agreement only came to light only after Stopa moved to evict the owner who had made the payments.
Mark Stopa Allegedly Sells Out Client
Mark Stopa asserts on his law firm website that he has represented hundreds of people facing bankruptcy or foreclosure. Rosalie Coyne was one of those clients. Coyne hired Stopa in 2013 to work out a modification with Wells Fargo and keep her in her St. Petersburg house.
Rosalie Coyne paid Stopa $1,575 for the first year of representation. Stopa allegedly never met her, spoke with her or attempted to negotiate a modification.
Coyne gave Stopa a total of $1,650 in post-dated checks for 2014. She stopped payment on the final two checks because "she believed (he) was not acting in her best interest," 
The Florida Bar alleges Stopa and an associate worked out a settlement with Wells Fargo without notifying Coyne. A deal that included a cash-for-keys payment of $1,500.
Stopa's associate allegedly told lawyers for Wells Fargo to send the payment to Stopa's firm, not to Coyne. Stopa falsely claimed to opposing counsel that Coyne couldn't sign the settlement paperwork but had agreed to the terms, the complaint says.
Rosalie Coyne's case went to trial. Wells Fargo's attorney apparently informed the judge that the parties had reached an agreement.
Coyne discovered that Stopa had settled her case without her authorization. She also learned that she only had 60 days to vacate her home.
Rosalie Coyne immediately fired Stopa. She notified Wells Fargo and the court that she rejected the agreement. Coyne then negotiated a modification on her own that has since kept her in the house.
The Florida Bar alleges that "Stopa engaged in conduct involving dishonesty, fraud, deceit or misrepresentation."
Mark Stopa Allegedly Pressured Homeowner To Take Cash For Keys Deal
Maria Said alleges she almost lost her house because Mark Stopa didn't tell her that Bank of America approved her for a modification. Stopa instead pressured her into accepting cash for keys. He misinformed her the bank had offered $11,000. Bank of America had actually offered $15,000. The Florida Bar alleges Stopa wanted to keep $4,000 for his fees.
Maria Said learned about the BofA modification offer after the house was set to go to auction. Said soon removed Stopa from the case. Said go the sale canceled and she negotiated a modification on her own.
Stopa accused the Tampa Bay Times last week of trying to "sully" his reputation. He told them last week, "Why don't you write about the thousands of cases I've gotten dismissed? I work hard for people, I work tirelessly for people."