Florida Supreme Court Ruling Could Open The Flood Gates For New Wave Of Foreclosures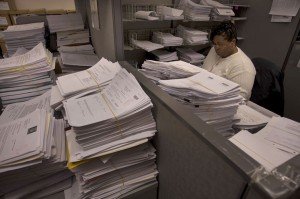 The Florida Supreme Court may have just opened the floodgate for another foreclosure crisis. The justices have finally ruled on Bartram v. U.S. Bank (SC14-1265). The ruling affects Florida's five-year statute of limitation in regards to mortgage foreclosure cases. The ruling allows lenders to reset the clock on the state's five-year statute of limitations. The court's ruling applies to thousands of foreclosures in Miami and Fort Lauderdale.
A lender may commence multiple foreclosure actions against a homeowner within 5-years. Furthermore, a homeowner could bring another action from their lender even if the lender lost their case at trial. The lender can also bring a new action within a 5-year window against the borrower if the borrower had started paying again and then stopped.
The court is essentially giving the banks 5-year period to do a do-over.  The justices also ruled that when a foreclosure is involuntarily dismissed, the borrower now has the right to resume making monthly payments to avoid a new default and subsequent foreclosure.
Justice Barbara Pariente wrote, "When a mortgage foreclosure action is involuntarily dismissed … the effect is revocation of the acceleration, which then reinstates the (borrower's) right to continue to make payments."
She added that also revives "the right of the (lender) to seek acceleration and foreclosure based on (any) subsequent defaults."
Foreclosure experts agree this ruling will create a new wave of foreclosure cases to be filed in the next 12-24 months