Hundreds Of Angry Protesters To Converge On Quicken Loans Headquarters To Confront Dan Gilbert About Secret Trump Fundraiser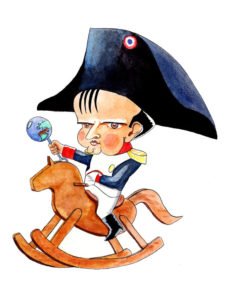 Dan Gilbert may have to barricade himself in his office at Quicken Loans Headquarters later today. Detroit's Little Napoleon has given the bird the hometown crowd yet again. 
As a result, hundreds of protesters are planning on letting him know exactly how they feel. They are having a mass protest in front of Quicken Loans Headquarters today.
Gilbert pissed off Detroit residents by hosting a secret political fundraiser for Donald Trump on Friday. The secret fundraiser was held inside the offices of dPop in the building's basement of the Gilbert-owned Chrysler House. dPop designs office spaces and is owned by Gilbert's wife.
Plutocrat Dan Gilbert allegedly raked in million of dollars for Trump from deep-pocketed Michigan Republicans who came to stroke Trump's ego and his wavy blonde locks. 
Deep-pocketed guests were also given the cloak and dagger treatment. They were secretly let into the event through private entrances and were escorted by Dan Gilbert's private security. 
A plethora of Michigan GOP heavyweights attended at the clandestine fundraiser. Michigan AG Bill Schuette and Michigan GOP Chair Ronna Romney McDaniel were both in attendance. Most noteworthy was the appearance of GOP Sugar Momma Betsy DeVos. Betsy DeVos vowed at the Republican Convention she would never give Trump a dime.
Gilbert has refused to answer media questions about the event. He donated $1.25 million to New Jersey Gov. Chris Christie's super political action committee and $350,000 to PACs tied to Ohio Gov. John Kasich during the presidential primaries.
Kasich and the Ohio GOP have been generous to Gilbert owned investments. They contributed billion in corporate welfare to pay for Quicken Loans Arena. They also overlooked Gilbert's past as a junior bookie to give him a casino license. 
Detroiters Repulsed By The Idea Gilbert Is Financially Backing A Bigot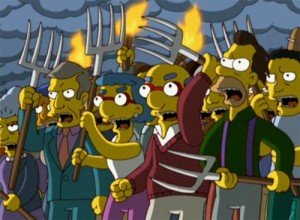 Donald Trump is polling at 0% in the City of Detroit and it is no mystery as to the reason why. Nearly 90% of Detroit's population is made up of the ethnic groups Trump has insulted or made racist remarks about. Consequently, Detroiters find Trump pretty repulsive just like most New York billionaires.
Detroit residents are also feeling pretty repulsed at the audacity of Dan Gilbert. They see the deep-pocketed fundraiser for a racist bigot as an insult. 
Community activists, Rev. Bill Wylie-Kellermann and Elena Herrada are called the protest necessary:
A candidate who is openly supported by the KKK should not be able to come to Detroit and be welcomed by one of Detroit's elite without a strong and immediate response from the community.
Organizers also stated in their press release the danger Trump represents: 
People of good will must respond to this danger. We are on the precipice of fascism.
The protest started at 11:30am in front of Quicken Loans Headquarters. The building is located at One Campus Martius in Detroit. Protesters were encouraged to bring handmade signs. They were also encouraged to bring anything else to express their repulsion for Gilbert. Protesters are also being encouraged to bring pitchforks according to Steve Neavling at the Motor City Muckraker. 
Dan Gilbert is expected to have one of his epic meltdowns.
This Isn't The First Time Dan Gilbert Has Pissed Off Detroit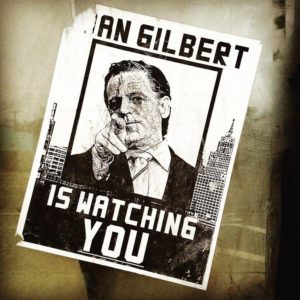 Dan Gilbert has been pissing off Detroiters on a regular basis since moving Quicken Loans Headquarters to Detroit in 2010. 
He first strong-armed the state of Michigan and City of Detroit to cough up to $200 million in corporate welfare by threatening to move Quicken Loans Headquarters and all his companies to Cleveland.
Gilbert also pissed off building owners in downtown Detroit last year. The Gilbert owned Bedrock Real Estate installed hundreds of surveillance cameras all over downtown Detroit. Bedrock installed many of the cameras on properties Gilbert and his partners don't own. This riled building owners.
Many of these building owners conceded their property rights to Gilbert out of fear of reprisals. They also feared Gilbert would litigate them into bankruptcy if they sued Bedrock or remove the cameras. Gilbert like Trump has a history of suing people with frivolous lawsuits to get what he wants. As a result, he has developed a reputation as a bully because of the countless lawsuits he has filed.
Gilbert's voyeurism fetish also started a civil war in Detroit media between independent media and corporate owned media. Both the Detroit Free Press and Detroit News rent their newsrooms in Gilbert owned properties. ABC affiliate WXYZ also rents a downtown studio from Gilbert's Bedrock Real Estate. All three have a tendency to be cheerleaders for Gilbert and ignore the issues he creates.
All the controversy also caused Gilbert to have one of his epic Twitter meltdown with Gilbert tweeting: 
I know. Ignore them.Just once in awhile you have to let the lying venom filled wannabes know that they will be held accountable.Goodnight!
He then blocked yours truly and about a dozen of his critics. I guess he showed us!