Trott Law Foreclosed On A House For Money Their Client Wasn't Owed & Now Is Trying To Evict The Homeowner From A House Their Client Doesn't Own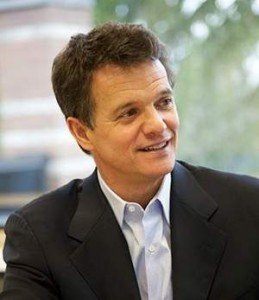 David Trott may have left Trott Law but the foreclosure fraud that made him famous is still be happening. Trott Law lawyers have become more brazen. They quote laws and financial regulations to judges that don't exist and ignore the ones designed to help homeowners.
Gretchen Molotky's foreclosure case is a perfect example of the obstacles facing Michigan homeowners in foreclosure. Michigan homeowners have to deal with arrogant foreclosure mill lawyers who mislead the court. They also have to deal with lazy judges who warm the seats of the Michigan judiciary system.
Gretchen's problems began after Wells Fargo illegally applied tax and insurance escrows to her mortgage payment. Wells Fargo assured Gretchen that everything was under control. What Wells Fargo neglected to tell her was that they were putting her in foreclosure. This called "dual-tracking." and it was made illegal under the Dodd-Frank Act. MFI-Miami busted Trott Law pulling this bait-and-switch trick on a retired Green Beret in 2012.
The Court Needs To Toss The Foreclosure Case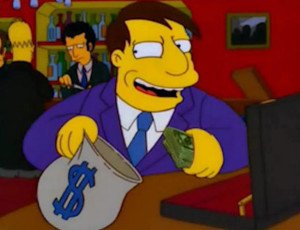 Trott Law is representing Wells Fargo and the MBS Trust that allegedly held Gretchen's mortgage. They openly admitted during the early days of litigation that Wells Fargo made a mistake calculating Gretchen's payments. They also admitted there was a $30,000 overage in the escrow account at the time of the foreclosure.
Trott Law's admission should be grounds for the foreclosure to be rescinded. However, Judge Susan Jonas of the 58th District Court doesn't seem to thinks so. She refuses to rescind Gretchen's foreclosure even with Trott Law admitting Wells Fargo screwed up. Judge Jonas has also allowed Wells Fargo to keep the $30,000 that Gretchen overpaid into her escrow account. Jonas then ordered Gretchen to begin making monthly payments to the court in the amount of $2,200 in 2014. 
The Justice System Is Supposed To Be Blind, Not Clueless
Gretchen discovered a post-foreclosure 1099 in Wells Fargo's customer database in August 2015. The 1099 form was from Fannie Mae, not the MBS Trust that claimed ownership of her mortgage. It was in the amount of Gretchen's Sheriff's Sale. 
This was proof that Gretchen's debt was sold to Fannie Mae in 2011. Consequently, the MBS Trust that is trying to evict Gretchen from her home has no legal standing to do so. 
Judge Jonas was immediately informed of this discovery last year. Jonas was repeatedly told of this key fact in the case and she continually ignores it. She even went as far as to proceed with a Writ of Possession hearing earlier this year. Jonas attempted to use outdated orders that she signed in 2012. Jonas adjourned the hearing after realized her "error." She blamed the error on the court's antiquated computer system. A system that she was bragging about on TV three months prior. 
Trott Law filed a motion for another Writ of Possession last week. Jonas granted the motion and again refused to hear any evidence showing Trott Law's client lacked standing to pursue the eviction. She also ordered the $68,000 in escrow payments Gretchen made to the court during litigation be released to Trott Law. She also ordered Gretchen evicted from her house effective October 3rd. 
Attorneys Afraid To Speak Up About Judge Jonas' Potential Mental Illness
I have been to several of Gretchen's hearings in front of Judge Jonas and I have witnessed her appear to be mentally drifting off for several minutes during hearings. Was Jonas simply reminiscing about her teenage fantasies of Bobby Sherman or David Cassidy? Could it be the beginning of Alzheimers or dementia due to her advanced age? Who knows. All I know is that it appeared the lights were on but no one was home.
MFI-Miami has spoken to multiple attorneys and they have expressed the same observations. They are afraid to speak up or file complaints with the Michigan Judicial Tenure Commission. Judge Jonas is infamous for exacting revenge against anyone who crosses her. As one attorney said, "Judge Jonas is like one of those teenage girls from the movie, 'Mean Girls' when an attorney crosses her publicly!"