Attorney Dan Castricone And His Entourage Of Perverts Are On The Prowl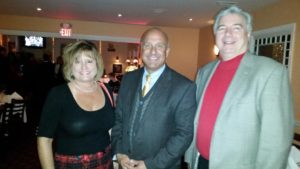 Attorney Dan Castricone is the one-man voice of the cryptic Nazi group United Monroe. Castricone is also famous for his constant stream of Jew bashing and cryptic Nazi rhetoric. Dan Castricone spews his hate speech every week on WTBQ in Warwick. 
Castricone is also a political gadfly. He has run repeatedly for public office repeatedly since 2013. Castricone's only success was his one-term as a member of the Orange County Legislature.
Dan Castricone doesn't tell people about his secret inner circle of perverts and sickos. An inner circle that includes former Orange County GOP Chairman Bob Krahulik and John Allegro. John Allegro is a leader in the cryptic Nazi group United Monroe. He is also currently running for NYS Assembly.
Attorney Dan Castricone And Facebook Flasher Bob Krahulik
Bob Krahulik became famous in 2014 when the world learned he liked to pass out pictures of his penis. Krahulik texted pictures of his penis to the 20-something-year-old girls. Krahulik admitted sending pictures of his penis to women on social media sites. As a result of the scandal, he was forced to resign as Chair of the Orange County GOP. The 50-year-old pervert told a GOP committee in 2014:
 "I categorically deny sending any lewd photographs to the 26- year-old woman that was the subject of the Facebook post. I will not deny, however, having shared, perhaps, provocative photographs with other people in my past."
Krahulik has been attempting to rebuild his law practice since the 2014 incident. Krahulik began purchasing 30 minutes of airtime on WTBQ in 2015. Krahulik's paid show, The Lawyer Guy can be heard on Thursdays.
The sexual deviant lobbied former friends in leadership positions in the GOP to support Allstate Agent Dan Castricone. Castricone came in a distant second place because of his cryptic Nazi remarks and Krahulik's past as a pervert.  
Attorney Dan Castricone Palling Around With Cryptic Nazi & Misogynistic Pervert John Allegro
MFI-Miami acquired a disturbing video of NYS Assembly candidate John Allegro asking an Asian woman to rub his anus. Allegro also mocked the woman's Asian accent by responding to her questions with comments about his anus. Allegro also attempts to mock the woman by speaking to her in Pidgin English. 
John Allegro thought comments about middle-aged sexist perverts receiving rectal massages from Asian women were funny. Allegro also doesn't seem to understand this type of misogynistic toilet humor is not appropriate when you are running for public office.
You can see the video on Facebook
John Allegro is currently running as a Republican for New York State Assembly for the 98th District. Allegro will be facing off against incumbent Republican Assemblyman Karl Brabenec in the September 13th Republican primary. 
John Allegro received a glowing endorsement from Insurance Agent Dan Castricone several weeks ago. Castricone praised Allegro's work with the cryptic Nazi group United Monroe. Consequently, Castricone vowed he would persuade GOP leadership to rescind their endorsement of Brabenec in favor of Allegro. It is unknown if Castricone knew about the video. The video had been in circulation since the beginning of August. Allegro claims he circulated to his political friends.  
Politicians across the Hudson Valley found the video disgusting. So did one member of the NY state Senate. The Senator told MFI-Miami, "How old does this guy think he is? Hemorrhoid jokes are funny when you are 12 years old not when you are in your 50s!"
A Democratic Assemblyman who wished to remain anonymous said, "I work with a lot of good politicians on both sides of the aisle. I don't see anyone working with this Jackass in Albany!"