Miami Judge Rules Bitcoin Not Real Currency In Criminal Bitcoin Money Laundering Case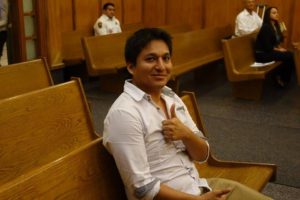 Miami-Dade Judge Mary Pooler has thrown out the first ever Bitcoin money laundering cases in Florida. Pooler ruled Bitcoins are not real currency.
Michell Espinoza was facing felony charges for selling Bitcoins to undercover Miami Beach detectives. 
Detectives approached Michell Espinoza who uses the screen name MichellHack after they found him on the Bitcoin exchange website LocalBitcoins.com. Detectives told Espinoza they planned to use the Bitcoins to purchase stolen credit-card numbers. The detectives then met with Espinoza multiple times in South Beach before arresting him.
Espinoza was charged with illegally transmitting and laundering $1,500 worth of Bitcoins for illegal purposes.
John Law Versus Bitcoin
Barry University Economics Professor Charles Evans testified in the Espinoza's Bitcoin money laundering trial that Bitcoin was not actually money.
Evans stated that the virtual currencies are like poker chips. He told the court. "Basically, it's poker chips that people are willing to buy from you,"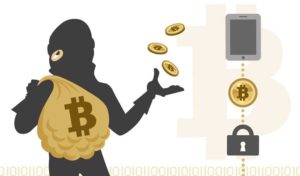 Evans stated during the case he was paid $3,000 in Bitcoins for his defense testimony.
Central banks do not back virtual currencies with hard currency. As such, central governments are unable to figure out how to regulate virtual currencies like Bitcoin. This leaves Bitcoin regulation a hodgepodge of regulations from region to region and state to state. Bitcoin allows users to spend money anonymously and can be bought and sold on exchanges with U.S. dollars. This has left law enforcement agencies around the world struggling with how to prosecute Bitcoin money laundering crimes. 
Bitcoins received mainstream media attention when Bitcoins were used to traffic drugs as part of the Silk Road network. However, Bitcoins have started to become more popular with businesses selling legitimate goods and services. 
CoinBase is the only regulated service available. CoinBase operates similarly to PayPal and allows people to buy, sell and use the Bitcoins. However, authorities have raised concerns about the service is being used by the anonymous black market and in the dark web.
Judge Pooler Throws Out Florida's First Bitcoin Money Laundering Case
"This is the most fascinating thing I've heard in this courtroom in a long time," -Miami-Dade Judge Mary Pooler
Judge Pooler ruled that Bitcoin is not backed by any government or bank. As a result, Bitcoin was not tangible wealth. 
Judge Pooler wrote in her order, "The court is not an expert in economics. However, it is very clear, even to someone with limited knowledge in the area, the Bitcoin has a long way to go before it the equivalent of money,"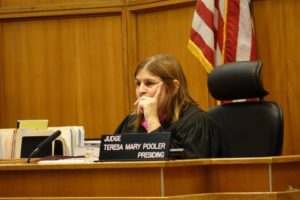 Judge Pooler wrote in her ruling that Florida law is way too vague. She stated that Florida law says someone can be charged with money laundering only if they engage in a financial transaction that will promote illegal activity. As such Judge Pooler stated that because nothing tangible was traded no crime was committed.
Judge Pooler wrote, "This court is unwilling to punish a man for selling his property to another when his actions fall under a statute that is so vaguely written that even legal professionals have difficulty finding a singular meaning," .
Bitcoin experts applauded the ruling and believe the ruling will expand the use of the virtual currency. Bitcoin experts also see it as a roadmap to governments across the world that have struggled to understand and regulate it.
Palomino told the Miami Herald, "At least it gives the Bitcoin community some guidance that what my client did was not illegal. What he basically did was sell his own personal property. Michell Espinoza did not violate the law, plain and simple."