WTBQ Sex Freak Bob Krahulik Gets Daughter A Radio Show. Trades Show For Legal Fees For $500K Defamation Lawsuit Against WTBQ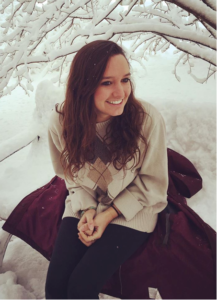 WTBQ sex freak Bob Krahulik's daughter will be getting her own gabfest that started this Saturday on WTBQ.
Sources say that Katie Krahulik's 60-minute gabfest will be named Leading Ladies.
Krahulik will be interviewing business friends of her mother Orange County Judge Christine Krahulik.
She will also be interviewing friends of her father WTBQ sex freak Bob Krahulik. 
Sources at WTBQ say the show is part of a deal to offset WTBQ's legal tab to Krahulik.
Krahulik is defending WTBQ and station management in a $500,000 defamation lawsuit. The disgraced Orange County GOP Chair is also getting free air time for his legal show. His show is to promote his beleaguered law firm. 
The alleged arrangement would also confirm rumors that WTBQ is having serious financial difficulties. Stories have been circulating that Truatt  "borrowed" money from elderly residents of the Warwick. 
Defamation Lawsuit Facing WTBQ
Former host Dominick Sammarone is suing the station for $500,000. The suit alleges Truatt and Sterling began a smear campaign against him with business owners in Orange County. The smear campaign was in retaliation for pulling his popular show from WTBQ. 
The lawsuit alleges that WTBQ management made false statements to Hudson Heritage Federal Credit Union about Sammarone.
Sterling and Truatt allegedly emailed credit union management stating that during an interview between Sammarone and Pro-Domme Dominatrix Mistress Isis on October 29, 2015, Mistress Isis bragged about "urinating on a girlfriend."
Taylor then claimed to HHFCU and others that she terminated Sammarone's contract due to misconduct. Documents from people involved in the show indicate that Taylor's statements to HHFCU are not true. They are part of some type catty vendetta by Sterling and Truatt because Sammarone pulled his show. 
Sammarone has made several attempts to settle the case. Sammarone offered an end to litigation if Truatt and Sterling wrote an apology letter to the Board of Directors of HHFCU. He also asked them to broadcast a one-time apology. In addition, Sammarone asked Truatt make a $100 donation to a charity of Sammarone's choosing. Krahulik has rejected these offers on behalf of WTBQ and decided it is in Truatt's interest to let the litigation continue.   
WTBQ Sex Freak Bob Krahulik's History As A Pervert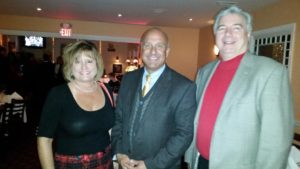 In January of 2014, WTBQ sex freak Bob Krahulik sent the 20-something-year-old friends of his then 20-something-year-old ex-girlfriend pictures of his genitalia.
The ex-girlfriend of this 50 year-old wannabe Glenn Quagmire then posted the unsolicited pictures of Krahulik's genitalia he sent to her young friends with the caption, "I just want people to know it's probably a really good idea if you are in politics to take pictures of your weewee and send it to lots of girls." 
Krahulik, who's now ex-wife is Orange County Family Court Judge, Christine Krahulik, later admitted sending his amateur porn to women on social media sites. He told an Orange County GOP committee in 2014, "I categorically deny sending any lewd photographs to the 26- year-old woman that was the subject of the Facebook post. I will not deny, however, having shared, perhaps, provocative photographs with other people in my past."