Is WTBQ Losing NASCAR Broadcasting Rights To A More Powerful Country Music Radio Station? 
Is WTBQ losing NASCAR broadcasting rights? Motor Racing Network (MRN) has informed WTBQ they are seriously considering ending their relationship with WTBQ. MRN is the official radio network of NASCAR.
Sources say MRN is looking at broadcasting NASCAR on country station WKXP "The Wolf" (94.3/97.3 FM). WKXP's signal is roughly five times stronger than WTBQ. It also covers the entire Hudson Valley. At 500 watts, WTBQ barely covers 1/10 of the Hudson Valley.
The Wolf's listener base of 25-65-year-old diehard country music fans obsessed with NASCAR. This audience is more desirable for MRN than the few hundred geriatric listeners in Warwick. 
Sources say MRN has had continued difficulty dealing with WTBQ station management. These difficulties have weighed heavily on the minds of MRN board members as they consider pulling the plug on WTBQ. 
Taylor Sterling Is Driving Advertisers Away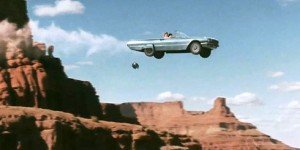 WTBQ losing NASCAR would be the latest in a string of setbacks facing the 500-watt radio station. WTBQ has been hit with an exodus of advertisers due to Truatt's girlfriend and Station Manager Taylor Sterling. Sterling has made disparaging comments on Truatt's morning show about local businesses that won't advertise on WTBQ. She also sits on the Board of Directors of the Warwick Valley Chamber of Commerce.
Taylor Sterling has also been plagued by stories of running a bogus charity and using a fake identity. She has also been accused of dodging state tax laws.
Sterling has also been accused of animal cruelty. 
The stories of animal cruelty come directly from Truatt who claims he and Sterling lock Sterling's two small dogs in the house for 14-15 hours a day with no access to food or water and nowhere for them to relieve themselves. Sterling who has publicly stated that she uses pseudo-science in feeding chicken carcasses to her terriers by throwing decomposing chickens on the floor for the dogs to drag all over the house collecting dirt and deadly bacteria.