Debbie Wasserman Schultz Again Proves You Don't Need To Spread Your Legs To Be A Prostitute.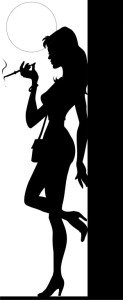 Florida Congresswoman Debbie Wasserman Schultz or DWS helped push a bill through congress last November that would allow automobile dealers and auto finance companies to discriminate against minority and unsophisticated car buyers. The bill allows dealers and finance companies by charging them more in fees and interest rates. 
The Florida Congresswoman is attempting to screw the middle class yet again. As such, she wants to loosen the enforcement capabilities of the CFPB against unscrupulous Payday lenders. 
DWS is co-sponsoring legislation to permanently silence pending CFPB rules to rein in small-dollar lenders. As such these lenders currently able to levy triple-digit annual interest rates on the nation's poorest consumers. This would also force a two-year delay of the CFPB's rules that are still being drafted.
Last spring, the CFPB began working on a framework for its rulemaking process that allows it to take a more modest approach than industry critics would prefer.
However, the bill DWS signed onto would both delay those rules further. It would also permanently block them in any state that enacts the sort of ineffectual, industry-crafted regulatory sham that Florida adopted nearly 15 years ago. As such the Florida Alliance for Consumer Protection describes Florida's law as a series of "well-disguised loopholes" that preserve the industry's abusive patterns.
DWS Is A Prostitute For Payday Lenders
The Payday Loan industry openly admits that only a slim majority of all borrowers repay their debt on time. This an indicator that many customers are taking an expensive deal and getting back on their feet quickly. Therefore, the consumers who pay their loans back on time are not where the industry makes their money.
A full 80% of all payday loans are renewals or rollovers of a previous loan. The real cash comes from customers who get trapped in the near-endless "debt trap" of re-borrowing cycles. The industry admits that only 22% of payday borrowers end up rolling their loan over seven or more times. These borrowers end up paying an APR as high as 300%. These loans account for 62% of the industry's business. 
The bill says that the agency's expertise, unprecedented data analysis of actual borrower outcomes, and years of regulatory shopping are an inferior solution to something that Florida lawmakers including DWS dreamed up the Payday lending industry in 2001 with the industry in 2001. 
76% of all Florida payday borrowing is rollover loans within two weeks of a previous loan. 85% of all loans are part of a reborrowing sequence of seven or more straight high-interest loans.  
Americans for Financial Reform sent a letter urging lawmakers to oppose the bill DWS is co-sponsoring. 
Congressman Alcee Hastings, as well as 10 other House members, were accused of taking bribes in October. The bribes were campaign contributions from payday lenders and their lobbyists shortly before or after taking actions in support of the industry.
As such Hastings and his colleagues allegedly sponsored or co-sponsored legislation to impair the ability of the CFPB. The industry wanted to eliminate consumer protections against certain payday lending practices. These changes are similar to the legislation DWS is now co-sponsoring.