Attention Ladies! MFI-Miami Would Like To Hear From You If You Were Sent Pictures From Facebook Flasher Bob Krahulik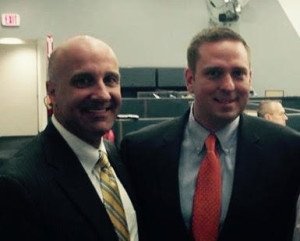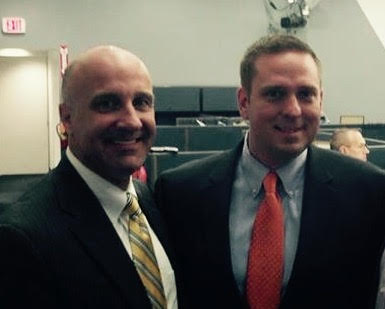 Pictures of Facebook Flasher Bob Krahulik and his penis were all over the internet In January 2014. Thanks to the former Orange County GOP Chairman blasting them out on social media. Krahulik thought it would be a great idea to send them to the 20-something-year-old friends of his then 26-year-old ex-girlfriend. 
The ex-girlfriend of this wannabe Glenn Quagmire posted the pictures of Facebook Flasher Bob Krahulik and his penis he allegedly sent to her friends. She included them with the caption: 
I just want people to know it's probably a really good idea if you are in politics to take pictures of your weewee and send it to lots of girls.
Krahulik admitted sending pictures of his penis to women on social media sites. He told an Orange County GOP committee in 2014: 
I categorically deny sending any lewd photographs to the 26- year-old woman that was the subject of the Facebook post. I will not deny, however, having shared, perhaps, provocative photographs with other people in my past.
Bob Krahulik is ex-husband of Orange County Family Court Judge, Christine Krahulik,
In the two years since he exposed himself to a plethora of young women, Krahulik has been attempting to rebuild his law practice and his political career by purchasing 30 minutes of air time on WTBQ on Thursdays for his show, The Lawyer Guy.
Call Us If You Ever Received Penis Pictures From Bob Krahulik
If you received pictures of Bob Krahulik's genitalia, we would like to hear from you. If you still have the pictures we may be willing to buy them from you. That is if you haven't already destroyed them in disgust or turned them over to the police.
You can call us toll-free at 888.737.6344. You can also email us at info@mfi-miami.com. ALL CONVERSATIONS AND CORRESPONDENCE WILL BE KEPT CONFIDENTIAL!