It's Time For The Hudson Valley To Know The Truth About Frank Truatt And WTBQ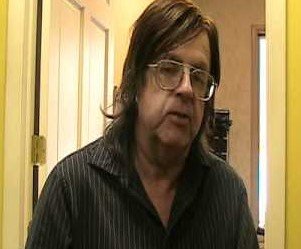 Yes, the hair on top of WTBQ owner Frank Truatt head that makes him look like he's going to a Foghat tribute concert is fake. But for Frank Truatt, the rug on his head is the least of his problems with WTBQ.
I have been constantly asked why we pulled That's Where The Money Is from WTBQ.
Dominick and I have not made any public statements with the details about our departure. We felt the commitment we made to Frank Pileggi aka Uncle Buck and his food and toy drive for the disabled veterans was a higher priority. We also felt dealing with Frank Truatt and Joy Doe's (aka Taylor Sterling) lies and mental deficiencies could wait.
First of all, Frank and Taylor did not kick us off the air as they are claiming to a handful of advertisers. We decided to pull the show from WTBQ due to a myriad of reasons including Joy Doe's lack of professionalism. Her chronic toxic Mommie Dearest style behavior became so bad that it made it impossible for us to do a show there.
We pulled the show because Frank Truatt doesn't know how to operate a successful business. If he did, he would not put his girlfriend with a shady past and no sales or broadcasting experience in charge of his business.
The Demographics Of WTBQ Are Not What Frank Truatt and Joy Doe Say They Are
We asked Joy Doe for demographic information about WTBQ's audience and rate cards in order to sell advertising. Joy Doe's confused puppy look response was not exactly what we were expecting. She told WTBQ doesn't use them and to just go get whatever money we could get.
This is the reason advertising rates on WTBQ vary from advertiser to advertiser. For example, a car dealership in Warwick may be paying $50 a spot while his competitor in Middletown may be paying $25 for the same thing. It depends on how much money Joy Doe thinks she can talk you into paying. 
The benefit of our team coming from a political background is I know people who can do surveys. So I had a survey done. 
MFI-Miami discovered the WTBQ ship was sinking and it was sinking fast. The survey showed that Frank Truatt was in denial about the financial stability and demographics of the station.
We discovered that WTBQ doesn't have 10,000 daily listeners as Joy Doe told us. It was more like 500 daily listeners and the age of the average WTBQ listener was 70+. This is 1/20 of what we were told.
The WTBQ demographic base is made up of seniors in senior living facilities like Liberty Green. These listeners have no disposable income and are one pension check away from being forced to eat cat food.
Frank Truatt's Golden Girls Wannabe Joy Doe Turns Into Mommie Dearest
We began having issues with Joy Doe's erratic behavior when the show was at its peak. Joy Doe would continuously interrupt the live feeds of the show by bursting into the studio or booth to comment on the show or to complain about her relationship problems with Frank Truatt.
We approached Joy Doe and Frank Truatt about our problems and attempted to resolve the issue. We pulled the show after we realized a good faith settlement couldn't be reached with Frank Truatt.  
Frank Truatt sent emails to various advertisers that included an edited version of a show we did in early October. Truatt claimed in the email he kicked us off the air because we had Mistress Isis, a Pro-Domme Dominatrix as a guest.
These emails consisted of only 10% truth and 90% embellished BS to suit Frank's and Joy Doe's purposes.
First of all, We informed Truatt and Joy Doe about Mistress Isis being a guest the previous evening. They approved it because as Frank told us he once had prostitutes and strippers on his show. Furthermore, because of the Mistress Isis show, everyone in the Hudson Valley started talking about WTBQ. Advertisers were lining up to advertise on the station.
Joy Doe claimed she had eight angry phone calls about the show. This was all typical Joy Doe bullshit. Not one single complaint call that came in while we did the Mistress Isis segment. The station received a call from a pervert who wanted to get on the air. We know this because we monitored the phones in the booth and in the studio.
Dan Castricone Is Apparently Likes Oggling Dominatrixes On The Internet
Joy Doe told us later in the afternoon that the only person who made a comment was Dan Castricone. Joy Doe told us Mistress Isis was the hottest dominatrix Castricone apparently ever saw. How he would judge this is anyone's guess.
How Dan Castricone would be able to judge Mistress Isis is unknown, I suspect he frequents dominatrixes or just he visits dominatrix websites after his wife and kids go to bed.
Castricone also appears to be violating a plethora of federal laws. He has a show on WTBQ as a registered candidate for federal office. These violations could put Truatt and Castricone on a collision course with the Department of Justice.