Former NFL Wide Receiver Mario Henry Went From The NFL To Helping People Become Responsible Home Owners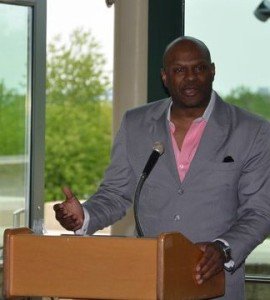 Mario Henry, the former NFL wide receiver joined Dominick Sammarone, Dynamite Dan Bolger and Uncle Buck on That's Where The Money Is on WTBQ. The guys talked a little NFL football and Mario's experiences in the NFL.
The guys talk about Mario's business of helping people with credit issues become homeowners. 
Mario talked about how My Landlord Is Fired educates people about how to use NFL strategies to overcome the hurdles that are preventing them from obtaining the American Dream of homeownership. 
The goal of My Landlord Is Fired is to marry a seller who is having a hard time selling their property with a buyer having trouble getting financing. Mario then helps the homeowner create an exit strategy so that they qualify for an FHA loan.
He also discussed how they set up a non-profit that works with realtors and sellers looking to sell their property.
Mario also discusses how he teaches homeowners to create a football strategy with their finances. The plan includes teaching them how to manage the equity in their homes. He also explained how they help create a "blitz adjustment" for the homeowner in the event of a catastrophic event.  
Dan played a part of a motivational speech Mario gave to a group elementary students in New Jersey. The guys then talked about how Mario has given motivational speeches to students. 
The guys then talked about how Wall Street screwed everyone and not everyone in foreclosure is a deadbeat. Mario introduced Todd Lane. Todd talks about how he is now on a proper financial footing after suffering through the Great Recession. Todd also explained how he is managing the equity in his home.