Walter Investment Management Pays More than $29 Million for the Alleged Submission of False Claims Related to Servicing Reverse Mortgage Loans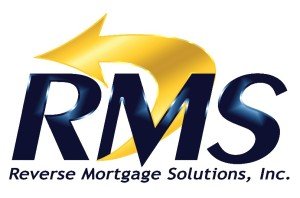 Walter Investment Management Corp. (WIMC) has agreed to pay $29.63 million to resolve allegations that Walter Investment Management, through its subsidiaries, Reverse Mortgage Solution Inc. (RMS), REO Management Solutions LLC and RMS Asset Management Solutions LLC, violated the False Claims Act in connection with their participation in the Department of Housing and Urban Development's (HUD's) Home Equity Conversion Mortgages (HECM) aka Reverse Mortgage program, which insures reverse mortgage loans. Walter Investment Management, through subsidiaries such as RMS and Green Tree Servicing LLC, provides business support to the residential mortgage industry, including servicing of reverse or forward mortgages on behalf of major financial institutions.
"The Department of Justice is committed to ensuring that those who service HUD-insured reverse mortgages are held accountable for their knowing failure to comply with important HUD requirements," said Principal Deputy Assistant Attorney General Benjamin C. Mizer, head of the Justice Department's Civil Division.  "Schemes such as these undermine an important tool available to older Americans who wish to use a HUD-insured reverse mortgage loan to age in place."
Reverse mortgage loans allow elderly people to access the equity in their homes.  To encourage reverse mortgage loans, HUD insures such loans through a program administered by HUD's Federal Housing Administration (FHA).  Under HUD's program, a loan becomes due and payable when the home is sold or vacant for more than 12 months or upon the death of the homeowner, whichever comes first.  The lender is repaid the amount of the loan, including the costs of servicing the loan and interest that accrues, after a loan becomes due and payable.  HUD will reimburse a lender that is unable to recoup the full amount of the loan.  In order to claim recoupment, the servicer is required to meet a number of regulatory requirements and deadlines.  Failure to meet these requirements and deadlines could result in denial of the insurance claim.
The government alleged that, from August 2009 to March 2015, RMS, with the knowledge and support of its corporate parent, Walter Investment Management, submitted false claims for debenture interest from HUD by failing to properly disclose that it had not met certain deadlines and, therefore, was not entitled to such interest payments on.  In order to obtain such interest, HUD requires lenders and their servicers to obtain appraisals within 30 days of the loan becoming due and payable.  The significance of the 30-day appraisal requirement is, among other things, to establish a mutual understanding between the lender and HUD as to the market value of the property so that a decision can be made as to whether to proceed with foreclosure, engage in a workout with the lender or deal with estate rights issues.
The government also alleged that from July 2010 to October 2014, WIMC, through its subsidiaries, submitted false claims to HUD for the reimbursement of unlawful referral fees by falsely representing them to be lawful sales commissions.  As part of an insurance claim, HUD will reimburse lenders or their servicers for sales commissions paid to real estate agents as part of the liquidation of foreclosed properties.  HUD will not, however, reimburse lenders or their servicers for fees paid for the referral of liquidation business.  According to the government, RMS often used straw companies to liquidate foreclosed properties.  Upon sale of the foreclosed property, the straw companies split the six-percent sales commissions: the real estate agents shared a five-percent sales commission and the companies kept a one-percent referral fee.  These straw companies, in turn, deducted a small fee from the one-percent referral fee and kicked the remainder back to RMS.  Nonetheless, RMS submitted insurance claims to HUD that included payment for the full six-percent sales commission, when, in fact, the payment included a prohibited referral fee.
"This settlement represents a significant milestone in our office's long standing campaign against mortgage fraud," said U.S. Attorney A. Lee Bentley III of the Middle District of Florida.  "HUD's lending programs are vital to the economic well-being of some our district's most vulnerable residents and we are committed to holding servicers and lenders to the high standards required by these programs."
"This reverse mortgage settlement demonstrates my office's commitment to holding accountable those who seek to undermine the Department of Housing and Urban Development's financial programs serving homeowners and, particularly, our elderly citizens, who are often most in need of the benefits of the reverse mortgage loan program," said HUD Inspector General David A. Montoya.
"Today's settlement is another example that we are serious about making certain our approved lenders are complying with FHA requirements," said HUD General Counsel Helen Kanovsky.  "This is a significant settlement concerning FHA's reverse mortgage program, which is designed to benefit America's seniors.  We're pleased that WIMC agreed to accept financial responsibility for these violations."
This reverse mortgage settlement resolves allegations filed in a lawsuit by Matthew McDonald, a former executive of RMS, under the qui tam, or whistleblower, provisions of the False Claims Act.  The act permits private individuals to sue on behalf of the government for false claims and to share in any recovery.  The False Claims Act also permits the government to intervene in such lawsuits, as it did in this case.  Mr. McDonald will receive $5.15 million as his share of the recovery in this case.
The reverse mortgage settlement was the result of the coordinated efforts of the Civil Division, the U.S. Attorney's Office of the Middle District of Florida and HUD's Office of Inspector General and Office of General Counsel.
The lawsuit is captioned United States ex rel. McDonald v. Walter Investment Management Corp., et al., Case No. 8:13-cv-1705-T-23TGW (M.D. Fla.).  The claims resolved by the settlement are allegations only, and there has been no determination of liability.