Lawrence Foster Given 12.5 Years For Operating Land Fraud Scam Involving A Fake Real Estate Development In The Bahamas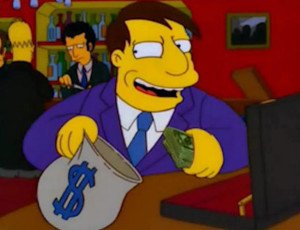 Lawrence Foster, 50, from Miami Beach, was sentenced today to 152 months' imprisonment by U.S. District Judge Donald L. Graham, for operating a land fraud scam. Last year, Foster was found guilty for conspiring to commit wire fraud and committing substantive counts of wire fraud, and was ordered to pay over $8 million in restitution. The Court also ordered the forfeiture of over $1 million that was seized by federal law enforcement.
Wifredo A. Ferrer, United States Attorney for the Southern District of Florida, and George L. Piro, Special Agent in Charge, Federal Bureau of Investigation (FBI), Miami Field Office, made the announcement.
Foster who operated the land fraud scam under the name Paradise Is Yours was convicted of all counts after a jury trial for his role in defrauding over 100 investors of over $8 million dollars. Foster fraudulently promised investors that his company, Paradise is Mine, was developing land in the Bahamas.
Foster was the president and corporate officer of Paradise is Mine, which raised $8 million from about 100 investors as part of his land fraud scam. Foster fraudulently promised was being used to develop the island of Rum Cay in the Bahamas. Foster and Paradise Is Mime falsely claimed that its project was featured in The Wall Street Journal and USA Today and that NFL Hall of Famer Joe Montana agreed to purchase land from the company.
One of Foster's key executives Johana Leon, 39, of Miami Beach, was sentenced in May 2015, to one year and one day imprisonment, after being convicted of structuring currency transactions for withdrawing over $1 million as cash in a series of transactions done below the $10,000 currency transaction reporting level.
According to Brian Bandell of the South Florida Business Journal, "Federal prosecutors said no money went to the Bahamas. Leon withdrew over $1 million in increments below $10,000 to avoid currency transaction reports to federal regulators. Foster spent the investors' money on personal expenses, such as a Bentley GT and gardening."
The government announced its intent to use the forfeited monies to repay a portion of the $8 million owed to the victims of the fraudulent scheme.
Salesperson Jordon McCarty, 37, of Fort Lauderdale, was sentenced in November 2013, to 78 month's imprisonment for his role in defrauding investors.