Erez Arsoni Was Busted Operating A $20 Million Detroit Real Estate scam From An Office In New York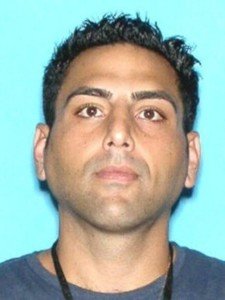 Erez Arsoni, a telemarketing firm owner in New York who fled to Spain after it was discovered he was operating a $20 million Detroit real estate scam out of his New York office has been extradited to the United States from Spain.
Arsoni was arrested in Marbella, Spain and was on the State Department's most wanted list, will face charges for operating the Detroit real estate scam in both Detroit and Florida. Arsoni is also being charged with using a fraudulent passport to flee to Spain.
Arsoni is accused of operating the Detroit real estate scam from an office in New York where telemarketers are accused in federal court of luring 290 victims in 46 states and Canada into investing between $7,500 and $15,000 into the scheme. Investigators believe the group acquired the homes for no more than $500 or less, and that they lied to buyers about the property values.
"After an investor agreed to purchase one home, the telemarketers caused the investor to believe that it was quickly resold to a hedge fund or foreign buyer for a substantial profit," U.S. Attorney Barbara McQuade's office alleged.
Arsoni and his crew would then transfer the property to shell companies controlled by the telemarketers for no consideration and no profit. Based on these sham transactions, which caused investors, some of whom bought multiple homes, to believe that an established process and the market existed for flipping homes in Detroit.
As part of the Detroit real estate scam, the buyers would then lose contact with the telemarketers, and their investments, according to investigators.
The charges include conspiracy to commit mail and wire fraud, wire fraud and conspiracy to commit international money laundering, each carrying a maximum sentence of 20 years in prison.
Eleven of the 16 people charged in the case have pleaded guilty, and the FBI has seized over $1 million in proceeds from the Detroit real estate scam.