Feds Claim Gregory and Maria Makozy Committed Bankruptcy Fraud By Hiding Over A Million Dollars Worth Of Assets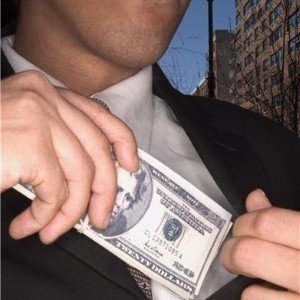 A former Pennsylvania Mortgage broker and his wife now living in Florida have been accused by federal prosecutors in Pennsylvania of bankruptcy fraud involving some $1 million in hidden assets and a separate embezzlement case.
Gregory Makozy, who formerly ran A1 Mortgage Co. in the Pittsburgh suburbs and who now lives in Florida with his wife, Maria Makozy, were both arraigned and allowed to remain free on bond pending trial in two fraud schemes including bankruptcy fraud.
Both were arrested last month in Florida, where the U.S. attorney's office said they committed bankruptcy fraud by buying a multi-million dollar home in Port St. Lucie with assets they hid from bankruptcy court after selling their house in Pennsylvania.
The U.S. attorney's office filed a motion for forfeiture for property in Port St. Lucie which prosecutors said the Makozys bought with proceeds from the sale of their million-dollar Butler County house.
Mr. Makozy is charged with multiple counts of concealing bankruptcy assets and making false statements. Prosecutors in Pittsburgh said he hid more than $1 million during bankruptcy proceedings, including his real estate in Cranberry and Adams as well as his high-end Aston Martin car, which he sold for $54,000.
Prosecutors said Mr. Makozy, who formerly ran A1 Mortgage Corp. in Cranberry and now operates Makozy Real Estate in Florida, declared bankruptcy in Florida in 2013. The year before, he had sold the couple's house for more than $1 million, wired about half that amount to his corporate bank account in Florida, then did not report the amount in his bankruptcy filings. He withdrew the amount in July 2012.
As part of the bankruptcy fraud scheme, the U.S. Attorney's Office alleges that in 2013, Maria Makozy who had also declared bankruptcy in Pittsburgh in 2010, deposited $350,000 in cash at PNC Bank under the name Assurance Settlement Services and then wired that amount to the closing agent to buy the Florida property, which the couple placed in her maiden name, Maria Salvati.
Maria Makozy, although described in the indictment against her husband as a straw purchaser for him in transferring properties, is not charged in the bankruptcy fraud case.
In a separate indictment, prosecutors said Maria Makozy embezzled about $11,000 from her employer, Keymax Settlement Services.