Federal Appellate Court Votes 3-0 To Reverse Lower Judge's Ruling On Miami Ghetto Loans Lawsuit Against Wells Fargo, Bank of America and Citigroup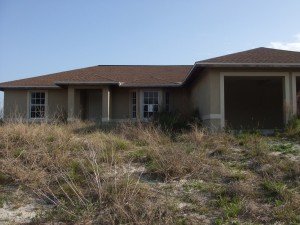 A federal appeals court last week revived the Miami Ghetto Loans lawsuit that accused Wells Fargo & Co, Bank of America Corp and Citigroup of predatory mortgage lending or "ghetto loans" to black and Hispanic borrowers.
By a 3-0 vote, the 11th U.S. Circuit Court of Appeals said a lower court erred in dismissing the claims of the Miami Ghetto Loans lawsuit under the federal Fair Housing Act, over what Miami called decades of lending discrimination residential loans given to Blacks and Hispanics.
Circuit Judge Stanley Marcus wrote on behalf of the majority, "It is clear that the harm the city claims to have suffered has a sufficiently close connection to the conduct the statute prohibits." 
Baltimore, Chicago, Cleveland, Los Angeles and Memphis have met with mixed success suing the banks over ghetto loans cases that have left their cities in chaos. 
Miami, like other American cities who have sued, alleging that Wells Fargo, Bank of America and Citigroup steered non-white borrowers into higher-cost loans or ghetto loans they often could not afford, even if they had good credit.
The Miami Ghetto Loans lawsuit alleges these ghetto loans led to a large number of foreclosures, lower property tax collections and increased spending to combat urban blight.
In July 2014, U.S. District Judge William Dimitrouleas in Fort Lauderdale, Florida dismissed the Miami ghetto Loans lawsuit claiming the city lacked standing and that the city did not offer enough evidence to support their claims that ghetto loans caused these problems.
The 3-person panel on the appeals court said that standard was too stringent and that banks could have reasonably foreseen the "attendant harm" from their alleged discriminatory lending. The 11th Circuit did not rule on the merits.
Wells Fargo, who paid a $175 million dollar settlement to the City of Baltimore in 2012, is the largest U.S. mortgage lender  told Reuters that, "the San Francisco-based bank is disappointed in the outcome and "prepared to present strong arguments in support of our long history of fair and responsible lending in Miami and across the country."
Bank of America spokesman Rick Simon told Reuters that it is considering its options. "Our record demonstrates a firm commitment and strong record for fair and responsible lending and community revitalization,"