Actress Melissa Gilbert Left A Trail Of Tax Debt As She Fled California After Her Divorce And The Collapse Of Her Career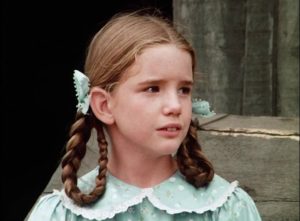 Actress Melissa Gilbert is in trouble with the IRS. The Little House On The Prairie star moved to the outer suburbs of Detroit two years ago. Her third husband is Michigan native, Timothy Busfield.
The IRS claims Melissa Gilbert failed to pay more than $360,000 in federal income taxes. Gilbert also allegedly owes the state of California $112,527 in state taxes. She blames the recession and lack of acting jobs.
Gilbert told The Detroit News:
 "Like so many people across the nation, the recession hit me hard. That, plus a divorce and a dearth of acting opportunities the last few years created a perfect storm of financial difficulty for me…I've set up an installment plan to fully pay off my debt and will continue to work as hard as I can to erase this debt and dig myself out of this hole,"
Busfield defended his wife by telling The News:
 (The debt) has more to do with the housing crash and divorce in the past. It's a product of what happened with the economy. It's unfortunate and it's been happening a lot.
Melissa Gilbert has a history of tax problems. Her tax problems have followed her from California. California has also filed multiple tax liens totaling $112,527 against her since 2013. A tax lien gives the government a legal claim to all of Melissa Gilbert's property. This includes everything from vehicles to homes and income.
Gilbert was also slapped with a $360,551 tax lien from the IRS in February.  Gilbert owes federal income taxes from 2011, 2012 and 2013. The lien can be viewed at the Livingston County Register of Deeds.
Gilbert owes $219,989 in income taxes from 2011. She also owes $99,405 from 2012. In addition, she also owes $41,157 in taxes from 2013 according to the IRS lien.
She and Busfield have rented a 2,000-square-foot Victorian home since arriving in Michigan. Gilbert announced that her family was moving to "our own Little House in the Big Woods." More specifically a log home in an unspecified rural area of Livingston County.
Melissa Gilbert could face prison time if the IRS believes she failed to declare assets or was too creative on her filings.