NYDFS Claims Thousands Of New Yorkers Have Lost Their Homes Because Of Libor Rigging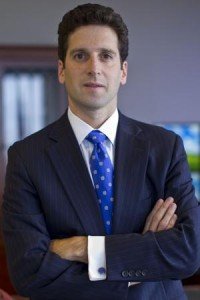 The Superintendent of the New York State Department of Financial Services, Benjamin Lawsky has joined other U.S. banking regulators investigating Deutsche Bank AG for manipulation of the Libor benchmark borrowing rate. 
This new probe by the NYDFS of the monolithic German Bank marks the first Libor investigation by the state of New York.  Deutsche Bank is currently negotiating a settlement with the U.S. Justice Department.
Lawsky's department regulates banks with charters in New York as well as foreign banks with branches in the state. Last year, Lawsky and his team at the NYDFS forced Ocwen to fire their founder, William Erbey as CEO and pay the state of New York roughly $150 million in penalties for backdating acceleration letters to New York homeowners who were behind on their payments.
Lawsky was also responsible for convincing another mortgage servicer, Nationstar that it was not in their best interests to jerk around New York homeowners. 
The Libor rate or the London Interbank Offered Rate has been the benchmark rate for sub-prime residential mortgages as well as municipal bonds and its manipulation by the major banks has been known for some time as Royal Bank of Scotland and the Union Bank of Switzerland have admitted their involvement and paid fines to both the British and U.S. governments. 
Manipulation of the Libor rate is also the main cause of the municipal bankruptcies of Montgomery County, Alabama and the City of Detroit.