Four Banks Reach $2.7 Million Settlement With Massachusetts AG Martha Coakley Over Foreclosure Violations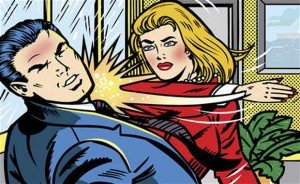 Massachusetts AG Martha Coakley has forced four national banks to pay a combined $2.7 million. Coakley claims they are penalties for unlawfully foreclosing on properties in Massachusetts.
Coakley accused Bank of America, Citi, JPMorgan Chase, and Wells Fargo of violating Massachusetts foreclosure laws and the Massachusetts Consumer Protection Act. The AG also claims they foreclosed on properties that they knew they did not hold the rights to.
The four banks have also agreed to facilitate the repair of defective property titles on top of the settlement.
Coakley said in her statement:
Our continued work to address illegal foreclosures in Massachusetts plays an important role in ensuring liquidity in our housing market and providing relief to homeowners who purchased properties with defective titles. This settlement holds these four national banks accountable for violating state law and cutting corners in the foreclosure process.
The Massachusetts AG office alleges that the four banks ignored a fundamental legal mandate established in the SJC's Ibanez decision in January 2011. The court also ruled mortgagees must strictly comply with the Commonwealth's foreclosure laws.
The Massachusetts foreclosure law states require the mortgagee to show legal standing through valid assignments. The mortgagee must also be on the record at the time the foreclosure notice is published.
The complaint also alleged banks did not obtain valid mortgage assignments prior to publishing foreclosure notices. The banks' actions also adversely affected the marketability and insurability of properties.
The Commonwealth's General Fund will receive $2 million of the settlement. The Local Consumer Aid Fund will receive $700,000.