Mortgage Fraud Kingpin Ronnie Duke Quickly Learns He's No Andy Dufresne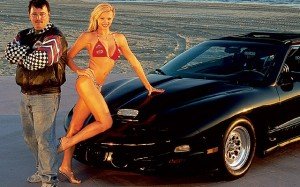 Mortgage fraud kingpin Ronnie Duke's dream of being Andy Dufresne was never meant to be.
He was caught trying to break out of prison by chipping away at mortar inside his cinderblock jail cell.
Duke tried hiding his progress by stuffing the hole with mixture of wet toilet paper, toothpaste and chocolate cookies. He got as far as the wall's steel reinforcing bars before Monroe County Sheriff's Deputies caught him in May. 
Duke is still awaiting trial on charges in a separate criminal case. That case involves him assaulting a female employee of the U.S. Attorney's Office at his hearing in February.
The escape attempt and the assault charge will add decades to his 13-year sentence for the former mortgage fraud kingpin.
Duke had been in prison numerous times since he was a teenager for credit card fraud and embezzlement.
He operated a scheme that triggered nearly $100 million in losses for financial institutions while he bankrolled a lavish lifestyle. 
Duke Used Strippers To Entice Distraught Homeowners
Duke used strippers from various strip clubs from the Detroit suburbs to help him target distressed homeowners. He then used "straw buyers" to bail the people out of foreclosure. He then would gouge them and charge them outrageous fees and set people up to lose the house.
U.S. District Judge Julian Abele Cook also ordered Duke to pay a $1-million fine and $94 million in restitution. Duke wrote 500 fraudulent mortgage loans for more than 100 straw buyers on roughly 180 residential properties.  Duke and his top lieutenants counterfeited purchase agreements and created fake closing documents. They also created fictitious title companies controlled by Duke and his partners. This caused the warranty deeds and mortgages associated with the loans to go unrecorded. Thus the loans unsecured.
At that hearing, U.S. District Judge Julian Abele Cook allowed Duke to surrender to the Bureau of Prisons in West Virginia in June of 2013 instead of requiring him to post bond, putting him on a tether or keeping him in custody.
Duke was later captured. He then consented to detention. However, Duke lunged at the female prosecutor representing the government.