Tale Of How Deutsche Bank, OCWEN And An Obsessed Lawyer Are Using Forged Notary Stamps, Unenforceable Mortgage Assignments From Defunct Entities And Dual Tracking To Steal A Cancer Victim's Home
Troy and Lea Etts never expected the nightmare they would endure with Deutsche Bank in 2004. They thought they found their dream home in the small Michigan town of Monroe, Michigan. Monroe located on the Ohio border is famous for being the boyhood home of General George Armstrong Custer and the Fermi Nuclear Power Plant. 
Troy and Lea Etts received a subprime loan from New Century.
Troy was diagnosed with leukemia in 2009. He was unable to work due to the illness and treatments. The family now had to rely on Lea's income as a high school guidance counselor with Troy's loss of income.
Lea decided to be proactive. She requested a loan modification from Litton Loan Servicing. Ocwen later acquired Litton. Both servicers were servicing the loan for a Deutsche Bank MBS Trust.
Litton had informed the Etts that Deutsche Bank had approved them for a temporary modification. The Ettses were denied a permanent modification in the fall of 2009 despite complying with a three-month trial modification.
Troy and Lea Etts sought further assistance from Litton and later Ocwen. They sent Litton and Ocwen countless submissions of hundreds of pages of requested documents. Ocwen told them their request was "under review" on September 2, 2012. Yet, Ocwen was secretly proceeding with foreclosure with a Sheriff's sale occurring on October 25, 2012.
The Etts learned of the Sheriff's sale on November 5, 2012. Miller's office posted a "Notice of Abandonment" on their front door. A blind man could see the property wasn't abandoned. Lea Etts had surrounded the house with Halloween decorations. 
The Etts Hire MFI-Miami To Investigate Deutsche Bank
The Etts hired MFI-Miami to review the file. We requested copies of Ocwen's file. MFI-Miami still has not received documents from Ocwen.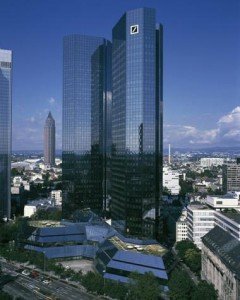 MFI-Miami's limited investigation revealed an "Affidavit of Publication of Foreclosure" on August 7, 21 and 28, 2012. These publications were filed by Ocwen's attorney, Randall S Miller & Associates, P.C. The advertisements also indicated the intent to foreclose by Deutsche Bank National Trust Company, as Trustee for Securitized Asset Backed Receivables LLC Trust 2004-NC1 (Trust). Randall Miller's office had recorded a mortgage assignment from New Century Mortgage Company to the Trust on July 19, 2012.
There are several major problems with this mortgage assignment.
The first being that in August of 2008, New Century's assets were transferred to a liquidation company overseen by the Bankruptcy Trustee, Alan Jacobs.  
Any assignments from New Century after August of 2008 when New Century's assets were officially liquidated would have to be approved and signed off by the Delaware Bankruptcy Trustee in Delaware.
Did Randall Miller Record Forged Documents?
The mortgage assignments also contained forged signatures of Ocwen employee, Leticia Arias.
Ms. Arias' signature does not match the signature on her notary application she has on file with the state of Florida nor does it match the signature on her bond certificate.  
In November of 2011, the Florida Secretary of State suspended Leticia Arias' notary privileges due to the hundreds of complaints they received about notary fraud by Arias and employees at Ocwen. 
It also appears Ocwen did some creative accounting when they were calculating the amount owed by the Etts. 
REMIC Rule Violations
This mortgage assignment also violated REMIC rules. Doing so creates a serious tax liability to Deutsche Bank's bondholders. Randall Miller set both Ocwen and Deutsche Bank National Trust up for a potential lawsuit from their bond investors.
Deutsche Bank through Ocwen and Randall Miller asserted the amount due was $235,359.09 in July of 2012. The Sheriff's Deed reflected the Trust as the "successful bidder" by submitting a credit bid in the amount of $257,502.80. Troy and Lea Etts received a 1099-C from Ocwen stating the write-off on the mortgage was $204, 887. It also appears that Ocwen placed nearly $10,000 of the Etts' payments in a "suspense" account. Ocwen did not apply the payments to the actual mortgage account.
Hertz Schram Jumps In For Ocwen
Randall Miller's firm turned the case over to the Detroit litigation firm of Hertz Schram. The case is now winding its way through federal court with no end in sight.
Hertz Schram Deborah Lapin appears to be going way off the reservation. She has a Captain Ahab attitude and trying everything to win her case.
Lapin blocked every attempt to negotiate a loan modification. She even frustrated the federal judge hearing the case. She keeps pointing the finger at Deutsche Bank.
Deutsche Bank Tells Servicers To Quit Using Them As Scapegoats
Lapin is either unaware or is ignoring the fact that Deutsche Bank sent a memo to Ocwen and Randall S. Miller's firm in October of 2010. Deutsche Bank instructed all of their servicers to cease and desist from using them as a scapegoat for not modifying loans. You can read the10-page memo below. This memo was a direct response to an investigation by German media outlet, Der Spiegel with the assistance of MFI-Miami.
Deutsche Bank Also Reiterates This To The Media
ProPublica quoted Deutsche Bank Director David Co in an article written by Karen Weise:
Investor-owned mortgages represent more than a third of trial and permanent modifications in the government's program. Under the program, servicers must modify the loans of qualified borrowers unless contracts with investors prohibit the modification, or if calculations determine that the investors won't benefit from a modification. Investors' contracts rarely prohibit modifications, and at times, ProPublica found, they have been blamed for denials even though other mortgages owned by the same investors have been modified.
Even when contracts with investors do have restrictions, servicers don't appear to be following federal requirements that they ask investors for waivers to allow modifications.
Lapin Ignores Public Statements By Her Client
Lapin also seems to be ignoring public statements made by her other client, Ocwen. Ocwen CEO, Ron Faris told Shelter Force in 2011,
In the private-label security world, trust me, I heard a lot of those same stories very early on. And yet, when we actually read our documents, we found less than 10 percent, closer to only about 5 percent of the time, was there any true restriction on how you could work out a loan. Except for that small percentage, our PSAs are silent about modifications. But every PSA has one thing in common: they dictate that the servicer must service loans, and resolve delinquencies, in the best interest of the investor, ie, the loan owner. So where our net present value analysis shows that a principal reduction modification that is sustainable by the homeowner will likely return more cash flow to the investor than a foreclosure, we are not only legally permitted to do that type of mod, we are arguably required to do it.
As long as you were working out a loan with the intent of maximizing the value for the trust or the investor, there was nothing specific that said you couldn't lower an interest rate or you couldn't extend the amortization period, or you couldn't do a principal reduction. Even though people said over and over that that's why they couldn't do anything, it really did not exist in the vast majority of the documents.
Investors still, I think from time to time, question whether modifications are what should be done to maximize their investment. But as far as explicit contractual restrictions, they generally were found not to exist.
And lawyers and bankers can't figure out why people don't trust them.