David Trott Got Santorumed And No, We Didn't Do It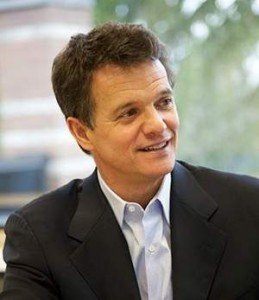 In 2003, after being incensed over idiotic and homophobic comments that former U.S. Senator Rick Santorum made about gays and lesbians, columnist and LGBT Activist Dan Savage decided to hold a contest do define the word, "Santorum". 
Savage received over 3000 responses and the winning definition was proclaimed on June 12, 2003. Savage then created a website and used the power of Google and Yahoo to promote use of the term.  The Philadelphia Inquirer reported in July 2006 that Savage's site appeared at the top of a Google search for Santorum's name. Savage's internet stunt contributed to Santorum's 2006 defeat to Bob Casey and handicapped his presidential aspirations in 2012. 
Now it looks like a pissed off homeowner from Detroit who was a victim of foreclosure mill operator turned GOP Congressional Candidate David Trott has taken Dan Savage's lead and is attempting to unleash the power of the internet on David Trott and his congressional campaign by creating a new term on Urban Dictionary.
And for the record, MFI-Miami has nothing to do with it.