TD Bank Refuses Service To Atheists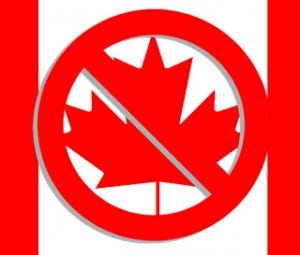 I was just refused service at TD Bank — because I am an atheist. It was embarrassing, humiliating, and pissed me off.
A notary at a local bank asked me to explain what we were having notarized.
The documents were charitable organizations registrations for American Atheists in several states. So I told her what AA is about. She looked down, then looked at me and [American Atheists President] Dave Silverman and said she couldn't sign the documents because of "personal reasons" and went to find another notary who was eating his lunch to come do the authentications.
I have been called names, threatened, hated on and all manner of ridiculed because of my atheist activism, but I think sitting in a bank and having another professional refuse to do business with me because I am an atheist was the worst slight I have ever received.
In New Jersey, notaries are not required to abide by any code of conduct or ethics that prevents them from refusing service to people based on "personal reasons." Even though we had a valid, legal document and valid, legal identification–she was legally able to refuse me service.
Time to write legislation that won't let this happen to anyone else. Fuck this.
The bank is question was the TD Bank in Cranford, New Jersey (where American Atheists national headquarters is located).
This is completely unacceptable, and far from over.
– Your friends at American Atheists