Creditors Battle It Out Over Who Can Foreclose On Rapper DMX's NY Home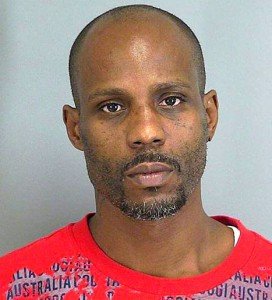 Someone sent me an article today from the celebrity gossip site TMZ about how rapper DMX aka Earl Simmons had been living his house since 2009 for free. Apparently, he had been dodging the process server from Compass Bank who wanted to foreclose on his New York Mansion since 2009.
After reading it, I thought this was going to be an easy blog to write while sitting on the boat in Delray Beach this Sunday afternoon. Well, as I researched this case in the New York court database, I soon discovered that like many foreclosure cases, this case is not a simple case of a rapper dodging a process server or him mooching off a bank for nearly 5 years.
Court records indicate Compass Bank who acquired the $495,000 mortgage from NationStar who acquired from MERS acting as the nominee for MetroCiti Mortgage who originated the loan in January of 2004.
In Compass Bank's foreclosure suit against DMX and his wife, Tashera, Compass Bank also named several of DMX's creditors as defendants.  One creditor, Amusing Diversions, wo received a $200,000 judgment against the rapper in 2009 because DMX failed to promote their clothing line for dogs at his concerts and public events is coming to the rapper's defense.
Not only is Amusing Diversions trying to block the foreclosure so they can get their $200,000 which in itself is not all that unusual but they are also making some startling claims that would invalidate the loan and allow DMX to live in the house indefinitely.
Amusing Diversions is claiming that in their 2009 judgment against the rapper, the judge ruled that any title transfers or conveyances of the property after 1999 were void ab initio.  They claim that this mortgage which they claim was fraudulently originated in 2003 and recorded in 2004 by DMX falls under that jurisdiction of that ruling.
Amusing Diversions also alleges in their answer that DMX fraudulently held properties in Manhattan that could not be connected to him and that three of DMX's former attorneys were persuing the whereabouts of the rapper's assets.