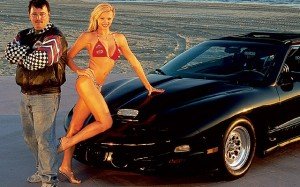 Mortgage Fraud Fugitive Ronnie Duke, the habitual criminal who rose to become the kingpin of a multi-million dollar mortgage fraud operation and failed to report to federal prison in West Virginia eight months ago was taken into custody by federal authorities this morning in Saline, Michigan about 4o miles west of Detroit.
In April, U.S. District Judge Julian Abele Cook also ordered Duke to pay a $1-million fine and $94 million in restitution for his crimes which involved 500 fraudulent mortgage loans, more than 100 straw buyers and roughly 180 residential properties in metro Detroit.  Duke and his top lieutenants counterfeited purchase agreements, created fake closing documents and fictitious title companies that actually were controlled by Duke and his partners. This caused the warranty deeds and mortgages associated with the majority of the loans to go unrecorded and left the loans unsecured.
Duke was captured this morning and was in custody. While appearing in federal court, Duke consented to detention but as the final paper work was being handed to the judge, witnesses say Duke lunged at the female prosecutor representing the government.
The Detroit News reports that U.S. District Court spokesman Rod Hansen confirmed the arrest and Duke's assault on a veteran female prosecutor while he made an initial appearance in federal court at about 2:30 p.m. Duke had consented to detention and as the paperwork was being handed to U.S. Magistrate Judge Laurie Michelson's staff, Duke allegedly lunged at the prosecutor, Hansen said.
Hanson told the Detroit News, "He just suddenly bolted and assaulted her. It was only a matter of seconds before the marshals subdued him,"