Like Game Of Thrones, The Suburbanites Build a Snow Wall To Keep Out You Know Who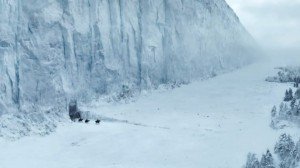 Alternative news weekly, the Metro Times out of Detroit reports on controversial way the posh Detroit suburb of Grosse Pointe Park disposes of the snow.  They pile it up and make a snow wall like in Game of Thrones.
Ryan Felton reports that they gather it up and then dump it on the Detroit side of Kercheval, one of the main roads that connects it to the City of Detroit:
"The way we at the Hits understand things, it's not exactly kosher to set up a blockade of snow along a main corridor in town. But the Grosse Pointe Park public works department told us it's how they run the shop, "We push (the snow) to the end of the road,""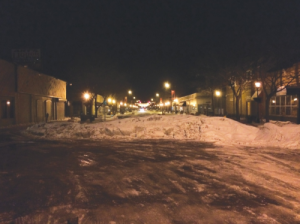 Grosse Pointe Park's Game of Thrones inspired snow wall is s symbol of the racial segregation that plagues metro-Detroit and is a reminder of the Birwood Wall built in Detroit in 1940 to keep blacks out of an FHA funded all-white neighborhood.
This isn't the first time the City of Grosse Pointe Park has stirred the pot of racial controversy. In November, Grosse Point Park Police humiliated a mentally challenged black man by making him sing and dance while they recorded it on video.