Albertelli Law Group Withdraws Illegal Foreclosure Against Sicilian Immigrants 5 Minutes Before Trial
Albertelli Law Group withdrew a foreclosure complaint against an MFI-Miami client yesterday. I detail what went down below. Enjoy!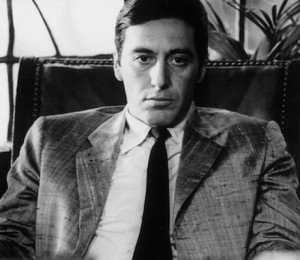 Remember that scene in the Godfather II when Senator Geary tries to shake down Michael Corleone? Geary wanted a bribe over casino licenses? Michael calmly responds with:
Senator? You can have my answer now if you like. My final offer is this: nothing. Not even the fee for the gaming license, which I would appreciate if you would put up personally.
Senator Geary walks out of Michael Corleone's Lake Tahoe compound in a huff. However, Michael keeps his cool.
Michael Corleone showing some restraint, some patience and getting some information about Senator Geary. Consequently, Michael Corleone got his casino licenses and Senator Geary essentially becomes Michael Corleone's bitch.
This one scene makes the Godfather a must watch foreclosure defense and who are serious about winning.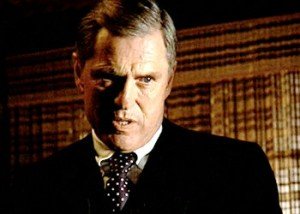 The smugness of Senator Geary is the same smug arrogance that foreclosure mill attorneys possess. It is also the same smug arrogance that Sicilian immigrants, Gaetano and Annemarie Nicotra have had to endure.
The Nicotras had to endure the incompetence of disbarred and disgraced David J. Stern. Stern's office filed the Lis Pendens and foreclosure lawsuit. Albertelli Law Group assumed the case after Stern shut down his practice.
Foreclosure Mill Incompetence
MFI-Miami was brought in to investigate the file after Christmas. Within days we could prove that Deutsche Bank National Trust and the servicer, SPS did not have legal standing to foreclose.
David Stern's office did not file a copy of the note with the complaint. Stern's office also spelled the name of Trust incorrectly.
David Stern's office also filed a ledger sheet from the previous servicer, Bank of America.  Bank of America did not send a Notice of Acceleration to the Nicotras until nearly four months after initiating foreclosure lawsuit in 2008. MFI-Miami also discovered evidence from the Custodian of the MBS Trust that the Nicotra's loan had never been placed in the Trust.
Albertelli Law and Bank of America also failed to file a mortgage assignment in a timely manner. The mortgage assignment from Accredited Home Lenders to the MBS Trust was done 3 years after the lawsuit was filed. Albertelli Law on behalf of Bank of America filed an assignment from MERS as nominee for Accredited Home Lenders to the Trust.
MFI-Miami found two major issues with this assignment. Accredited Home Lenders had filed for Chapter 11 bankruptcy in 2009 and had been liquidated to a holding company six months before Albertelli Law filed the mortgage assignment. Albertelli also indicated the MERS assigned the loan to the MBS Trust.
This assignment violates MERS guidelines. MERS guidelines state a member loses its membership status and MERS loses it's agency relationship when the originating lender sells the mortgage to a non-member or are liquidated in bankruptcy.
REMIC rules also prohibit loans that are in default from being placed into the MBS Trusts.
Alberelli Law Wants To Go To Trial
The date of last Friday's trial crept closer and closer. Albertelli Law Group insisted on giving the Nicotra's $5000 for Cash for Keys. They insisted on this offer even after it was confirmed I was going to be testifying at the trial. Albertelli also saw my preliminary report.
The day of reckoning arrived. The Nicotras and their attorney pulled a cart filled with Bankers Boxes up to the courtroom. It looked a scene from Law and Order.
The Albertelli attorney approaches the Nicotra's attorney and presents one piece of paper (the ledger). He claims he can convince the judge to throw the Nicotra's out of the house.
The Albertelli lawyer also tried to have me removed as an expert in the case. He claimed I was being uncooperative with scheduling a date for a deposition.
The Albertelli lawyer was going to try to leave out one to the judge. Albertelli insisted on doing it on a day when I was going to be in Orlando testifying in another case. They also planned on not telling the judge that I gave them 6 other dates that worked.
Nicotra's attorney showed the Albertelli attorney my findings. He also explained to them that there was no way to prevent me from testifying.
The Albertelli lawyer looked at me sitting on the bench outside the courtroom like Luca Brasi.
For 45 minutes the Albertelli lawyer scurried around the courthouse. He called his office trying to figure out what to do.
The Albertelli lawyer informs the Nicotra's attorney he is withdrawing the foreclosure complaint. He was afraid of what I would say on the stand. He was afraid of having me explain to the judge how their client does not have legal standing to foreclose.