Packard Plant Auction Shows Why Former Soviet Republics Have Higher Bond Ratings Than Wayne County
"You're going to find out, if you stick around, that a lot of the people holding political power are some bizarre incompetent sons of bitches" -Detroit Political Consultant Adolph Mongo
The Wayne County Treasurer's Office handling of the Packard plant auction defies logic and common sense. I now understand why six former Soviet Republics have a higher governmental bond ratings than Wayne County.
The level of ineptitude by the Treasurer's Office is mind boggling. Its as if Wayne County has let this auction turn into a really bad episode of Storage Wars from Bizarro World.
For those of you not keeping track, here's what happened.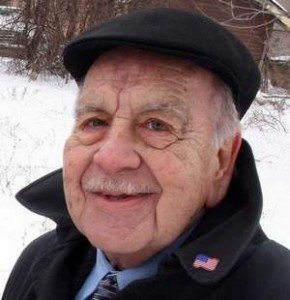 Someone placed the minimum bid of $21,000 on the first day of bidding on the October 8th Wayne County Tax Auction. For the next 2 1/2 weeks there was no activity until the afternoon of the final day of bidding.
The Packard Plant Auction Brings Out The Crazies
There were over 100 bids within three hours before the end of the auction. Bidding jumped to $601,000 thanks to Peruvian based developer Fernando Palazuelo. Palazuelo, Chicago Developer Bill Hults and Texas Doctor Jill Van Horn turned the bidding into a high stakes poker game. Palazuelo bowed out at about $2 million.
The duo duked it out like coked-out poker players at the Casino Royale on the Las Vegas Strip. Hults and Van Horn drove the price up to over $6 million. Van Horn came out on top with a winning bid of $6,038,000.
Hults kept missing deadline after deadline for payment to Wayne County. Van Horn began sending out batshit crazy press releases to Detroit media. Consequently, Wojtowicz and Szymanski nullified Van Horn's bids and approached Hults as the runner-up.
Wojtowicz and Szymanski decide to roll back Hults' winning bid to $2.03 Million. The amount they claim was Hults' bid before he and Van Horn engaged in their crazy bidding war. According to the Detroit Free press:
Hults' bid before the bidding war with Van Horn was actually $2.2 million.
Wayne County Deputy Treasurer David Syzmanski Doesn't How To Negotiate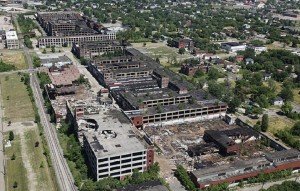 Hults is no stranger to the Wayne County Treasurer's office. In September, he tried to buy the Packard site from Wayne County prior to the county's annual tax auction.
The Treasurer's Office told Hults in August they wanted the $750,000 tax bill owed by former owner, Dominic Cristini plus an additional $250,000 for some unknown reason. They also informed him he had until September 13th to ante up or the 40 acre site was going to auction for $1 million.
Hults missed the several deadlines and Wayne County listed the site in the first round of the auction. No one bid the minimum bid of $1 million, so the Packard site went to the secondary with starting bids of $21,000.
The Backlash Of Entertaining A Batshit Crazy Bidder
The county faced a lot of backlash after the embarrassment of the Van Horn bid. As a result, on October 31st, Szymanski tells Hults, he wants $100,000 by 5pm on November 1st and with only minutes left on his deadline Hults delivers the $100,000 with $300,000 due by 5pm on November 4th and the balance due on November 12th.  
Hults missed the November 4th deadline and was given an extension until November 6th. If Hults fails to pay $300,000 on November 6th Palazuelo would be the top bidder.
The county accepted another $100,000 payment from Hults. Yet, the Treasurer's office came up with another excuse for not nixing Hults' bid.
Wojowicz made to the following statement to the media:
Based on the significant earnest money that has been placed with our office I feel it appropriate to meet with Mr. Hults and his team and hear them out as to their position relative to the Packard Plant. Nothing done has disturbed our focus on following the law in relation to the auction of tax foreclosed properties and seeking a return of this property to proper utilization.
This comment makes absolutely no sense.
Wojowicz And Syzmanski Handled The Packard Plant Auction Like Abbott And Costello
Szymanski told the Detroit News:
The price for Palazuelo would roll back to about $400,000 because that was the last competitive bid before a bidding war.
This is a far cry from the what Szymanski told the Detroit Free Press on October 26th:
 So we anticipate we will have somebody perform at around $2 million, in a worst-case scenario,
This Wayne County tax auction shows that Wojtowicz and Szymanski are truly inept. They are career politicians and not savvy business people. In addition, they are examples of the broken status quo that Wayne County voters seem to accept.
I know it sounds harsh but let's be realistic. What business owner is going to voluntarily slash is his sales price from $2 million to $400,000 when a buyer is willing to pay $2 million? 
Government Incompetence At It's Best
Wojtowicz and Szymanski should have known that any bids over the $2 million mark were not serious offers. Come on, it's just common sense. No serious real estate investor would pay $6 million for a piece of property that is so contaminated that it needs $20 million in environmental cleanup to chase way the mutant creatures from C.H.U.D. that probably live in the toxic waste of the underground catacombs?
Wojtowicz and Szymanski keep acting like the kids chasing the leprechaun in a Lucky Charms cereal commercial.
It appears that the Abbott and Costello of Wayne County are totally inept when it comes to negotiating business deals. Then again, this kind of ineptitude is what Wayne County taxpayers have come to expect from their elected officials.